Szoboszlai drops social hint on AC Milan move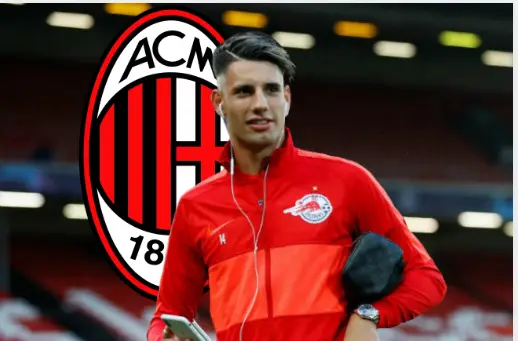 Red Bull Salzburg left midfielder Dominik Szoboszlai is already getting familiar with AC Milan's players.
Red Bull Salzburg midfielder Dominik Szoboszlai is one of the primary transfer targets of AC Milan for the summer. Negotiations between parties have started since January and the Rossoneri are the most likely destination for the Hungarian.
The 19-year-old left midfielder has done great in his two years in Austria and seems ready for an important step forward in his career. The arrival of Ralf Rangnick at AC Milan could play a huge part in the player's final decision. Meanwhile Szoboszlai is already giving hints on social media.
Yesterday AC Milan thrashed Lecce in the first Serie A match since the Coronavirus outbreak. A convincing performance from the Rossoneri who for the first time this season scored 4 goals.
The last goal of the match was a collaboration between Andrea Conti and Rafael Leao. The Portuguese striker scored his third seasonal goal with AC Milan and on Instagram received the compliments of Szoboszlai. A few days earlier it was Leao to comment on Szoboszlai's social account. Just a warm up before the two join forces at Milan?
Red Bull Salzburg are aware they won't be able to keep their gem for long. The Austrian club want at least 25 million for Dominik Szoboszlai while the Rossoneri are trying to lower their demands to 20 million. In any case
---