Tassotti: "There were too many Interisti at Milan"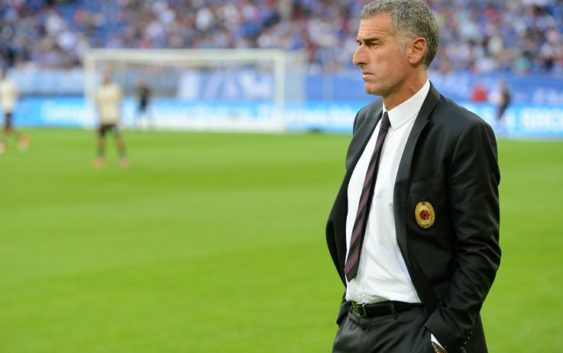 From 1980 to 2016 Mauro Tassotti was part of AC Milan first as player and then as vice-coach. Now the former defender returns to talk about the recent developments in Casa Milan.
Today's edition of La Gazzetta dello Sport features an interview with an authentic Rossonero, one with AC Milan in his blood, Mauro Tassotti. The historic Rossoneri right back, then vice of Ancelotti (and many after him) on the bench of the Devil, made an unequivocal debut in relation to the new management of the club in Via Aldo Rossi: "Milan is back to being a normal club, has returned to having recognizable faces, to be a club with important economic capabilities, which is relying on important figures. That's why I say that I really like this sort of repatriated Rossoneri. I will be honest: now I follow Milan with more affection than before".
Mauro Tassotti then focuses on the figures of Leonardo, Maldini and Gattuso: "Leo and Paolo have the intelligence to be a successful duo and they have the champions aura. I'm very happy for them. We are talking about respected people everywhere, not just from the world of Milan, just think about what happened in Madrid. While regarding Gattuso, we could not forget what he did last season, it was right to give him the opportunity to start from the beginning of the season. He managed to give a precise identity, Milan has always been a team even on difficult days. Conte's ghost? He has the balls to resist and hold on".
On Paolo in particular, then, he underlines how his prolonged absence from Milan was highly debatable: "It was a crime that Paolo was not involved with Milan. I find it absurd that he has not returned before but he was obviously not convinced of the previous project. How can you blame him: there was a president who put very little face on it, on which there were doubts of a financial nature. And then, can I say it? There were too many people coming from Inter… Something exaggerated. Now the club has made a good u-turn and finally there is clarity".
Also in reference to the pitch and the team, Tassotti seemed optimistic, convinced that this team can play Champions League next season: "Finally I see Milan in the leading group, among those five teams with Juventus, Napoli, Roma and Inter that will fight for Champions League, but it will be necessary not to miss the start, as happened last year". The Serie A debut sees AC Milan facing Napoli of Ancelotti, for whom Tassotti will cheer, games against Milan apart: "I tell you one thing: apart from the two challenges with Milan, I will also cheer for Carlo and his Napoli. They are a nice team to watch. So good luck to all, without excluding anyone. What will Carlo and Gattuso say to each-other? I doubt that Carlo expected to find Rino as an opponent so quickly. In my opinion they will both have a big laugh".
---
---