The 10 most watched games of the season on TV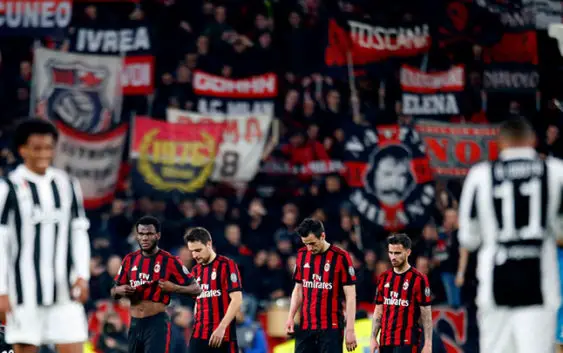 Yet again the fans demonstrate that AC Milan is a name attracts millions of
 viewers on TV.
A few days ago was played France vs Croatia, the World Cup final that was watched by 11,688,000 Italian viewers. Without many surprises FIFA's final that crowned France as new World Cup winners was the most watched game on TV in Italy for 2017/2018 season.
Among the 10 most watched games in this special ranking, reports Calcio e Finanza, there are two of AC Milan and both in the Italian Cup: Coppa Italia final Juventus vs Milan (4th with 10.583.000 viewers) and Milan vs Inter quarter-final (9th with 8.267.000 viewers).
Even in the most difficult moments of the team, support from all Rossoneri fans has always been high. Now it's up to new owner Elliot to build a squad worthy of AC Milan's name.
---
---