The future of Gianluigi Donnarumma has been sealed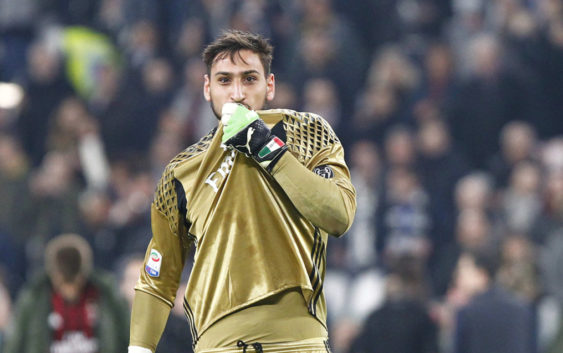 AC Milan goalkeeper

Gianluigi Donnarumma is destined to leave the Rossoneri in the summer after five seasons at San Siro.



One of the biggest concerns of AC Milan is the future of Gianluigi Donnarumma. The contract of the Rossoneri goalkeeper expires in June 2021. Officially, the club declares that his renewal is a top priority but no progress has been made so far and Milan risk losing Donnarumma for free in one year.
According to journalist Nicolo Schira, Gianluigi Donnarumma is at his last season with AC Milan because the Rossoneri are planning his sale. A forced sacrifice to make ends meet.
Negotiating with Mino Raiola has never been easy in the past. The much publicized renewal two years ago cost AC Milan 6 million euros per season but now Raiola demands a contract of at lest 8 million euros per season. That would make Gigio earn more then twice what Romagnoli, who is the second highest paid AC Milan player at 3.5 million, earns. Way too much for Milan who are operating under financial constraints.

Real Madrid, PSG and Chelsea are the most likely destinations of Donnarumma. A foreign experience for the goalkeeper remains quite probable even though Juventus are always lurking on the situation of the 21-year-old goalkeeper. The Bianconeri have a great relationship with Raiola and are open to the possibility of signing Buffon's successor.
After 5 seasons at San Siro, it seems like the moment has come for the Italy international to say goodbye. Donnarumma has made nearly 200 appearances with AC Milan since his debut 5 years ago at the age of 16. His transfer would help the Rossoneri in terms of capital gain, but will certainly not be well received by the fans who don't want to see AC Milan's best player leave on a cut-price deal.
---
READ MORE: American billionaire makes Milan offer