The reason why Milan didn't sign a back up for Theo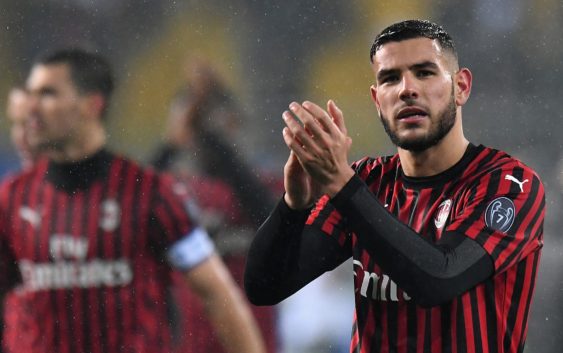 AC Milan were expected to sign a back up for Theo Hernandez but the Rossoneri decided against this option.
AC Milan were one of the most active clubs in the winter transfer window. The Rossoneri signed three players for the first team, one for each department. Only the icing on the cake was missing: a new left back.
A real back up for Theo Hernandez is missing. Paolo Maldini and Frederic Massara inquired for some players, for example Junior Firpo of Barcelona and Matias Vina of Palmeiras. But in the end, the Rossoneri decided against brining in a new full back.
On this last day of the mercato, Milan chose not to sign either of their targets. The management has decided that a new left back will arrive in the summer. Matias Vina is believed to be the true top target of the Rossoneri but Palmeiras would not let him leave in January just days after winning the Copa Libertadores. They are willing to negotiate a move but only at the end of the season.
For now, Pioli will continue to use Diogo Dalot as a replacement for the former Real Madrid. The Portuguese is a natural right-back, even though he was used in the first half of the season on the left as well. So far his performances have not been fully convincing, but the club and the coach believe in him.
In the last day of the mercato AC Milan, in fact,  signed a young left back: Milos Kerkez. Kerkez will join the Priamvera squad for the rest of the season. Nevertheless, his agent declared that the 17-year-old will be considered for the first team as well.
---
READ MORE: AC Milan close the January window with 9 transfers