Gazzetta explains why Milan get many penalties in favor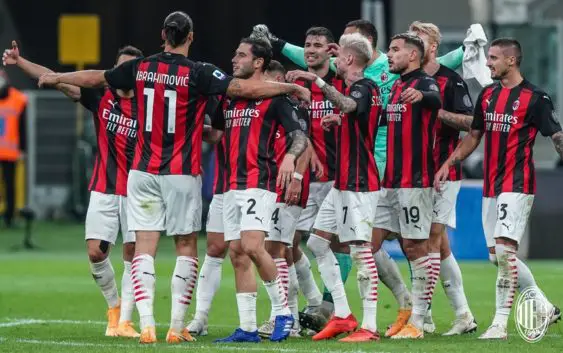 Gazzetta dello Sport explains the reasons why AC Milan have justly been awarded 14 penalties in Serie A so far.
After 20 rounds of Serie A, AC Milan are leading the league with 46 points. Two more the Inter. The Rossoneri have scored 41 goals so far and a significant contribution has arrived from penalty kicks, even though Zlatan has missed a few.
Up to now, AC Milan have had 14 penalties in favor in Serie A, none in the top five European leagues have had more. In Italy, there has been much discussion with some going as far as to claim that the referees are favoring towards the Rossoneri.
In reality, the Rossoneri were granted all these penalties simply because each of them was correct, except the one against Roma. La Gazzetta dello Sport explains the reasons why AC Milan are getting many penalties in their favor.
According to the Italian newspaper that's the "merit" of Milan's aggressive play that brings so many players into the opposition area. To this must be added the great speed of the Rossoneri players who put their opponents in difficulty and force them to make mistakes in the last 16.5 meters of the pitch.
Some penalties have been earned by Zlatan Ibrahimovic, whose presence in the area frightens every defender. A perfect example is the second penalty received against Bologna, with the Swede confusing Soumaoro, who inexplicably hits twice the ball with his hands. Ibra's physicality puts everyone in difficulty and so often the defenders are forced to use hard ways to stop him or make senseless gestures.
---
READ MORE: Official: AC Milan make last-minute signing