The truth on Diego Costa to AC Milan links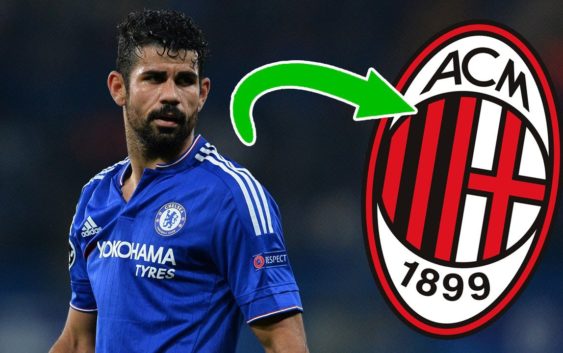 Rumors have emerged in Spain that Atletico Madrid striker Diego Costa will be the replacement of Zlatan Ibrahimovic at AC Milan.
Atletico Madrid were unexpectedly eliminated from the Champions League by Red Bull Leipzig. Several players are reflecting on their future, including Diego Costa. According to the latest rumors, the striker has already chosen to leave.
Spanish journalist Juan Gato wrote on Twitter: "Diego Costa has confessed to his friends after the elimination from the Champions League that Milan is his next destination. The striker, with a contract until 2021, will leave Atletico".
Rumors emerged that Diego Costa could be Zlatan Ibrahimovic's replacement. AC Milan, despite being optimistic, have faced difficulties in renewal talks with the Swedish striker. Nevertheless, Gato's report is being dismissed by sources close to AC Milan.
Carlo Pellegatti, interviewed by Radio 24, had his say: "There is zero chance, Costa is the opposite of Elliott's philosophy. The club would rather sign a 19-year-old who would have no impact than Costa. AC Milan are still working on an alternative to Ibrahimovic, they don't want to be caught unprepared".
There was an important meeting today at Casa Milan regarding the transfer plans of the club. AC Milan are indeed looking for a new centre forward but Ibrahimovic's renewal remains the priority.
@diegocosta confesó a sus íntimos tras la eliminación en Champions que su próximo destino está en Milán. El delantero, con contrato hasta 2021, abandonará el @Atleti tras su segunda etapa rojiblanca pic.twitter.com/Byc9aEe3xS

— Juan Gato (@JGATOO1) August 16, 2020
---
READ MORE: Donnarumma blocks Ibra's renewal with Milan