Theo Hernandez's market value triples but Milan are in dangerous zone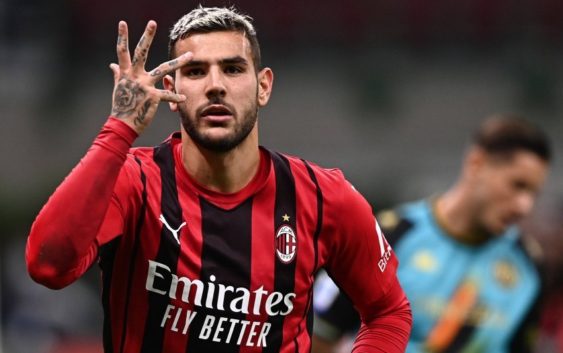 AC Milan star Theo Hernandez is now worth at least €60 million but his market value is destined to increase more.
When AC Milan spent 22 million euros to purchase Theo Hernandez many had serious doubts whether the Rossoneri were overpaying for an obviously talented player but very problematic at the same time. Two years later, everyone praises Paolo Maldini for his judgement.
The French defender is considered one of the best left-backs in the world and a key player for the Rossoneri. The flamboyant full-back gives a great contribution in attack. Theo recorded 7 goals and 5 assists in his first season and improved his numbers with 8 goals and 8 assists in the second.
The former Real Madrid has also improved a lot in defending with coach Stefano Pioli claiming that "Theo is becoming complete even in the defensive phase". However, Hernandez's most difficult job was to convince the France national team coach Didier Deschamps. With hard work he has also achieved this objective.
While AC Milan spent 22 million to sign Hernandez, his market value has tripled to at least 60 million. Now that the 24-year-old has become a France international he could soon be worth 80 million according to Gazzetta Dello Sport. However, Milan could soon find themselves in a dangerous zone if they don't act quickly.
The current contract of Hernandez expires in nearly two years and AC Milan have yet to open renewal talks. The issue has been postponed by the management for now. Thus the Rossoneri risk repeating the Kessie mistake. Theo is a long time target of Paris Saint-Germain and Manchester City, two clubs with big pockets. If Milan don't rush and extend his contract they could be left with no choice but to part ways with another important player.
---
READ MORE: AC Milan have chosen Kessie's successor