Theo: "I work to become the best left-back in the world"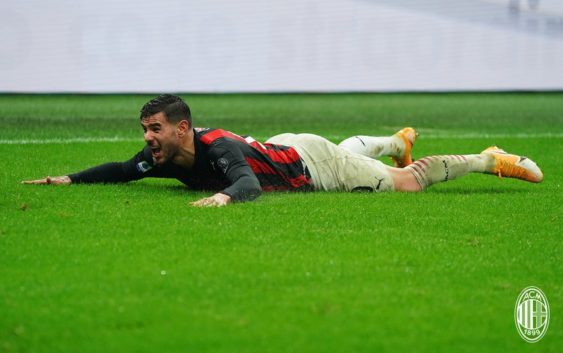 AC Milan end 2020 with a spectacular 3-2 win against Lazio. The match was decided by a last-minute goal from Theo Hernandez.
AC Milan close a fantastic year with a 3-2 last minute victory against Lazio. After two fast goals from Ante Rebic and Hakan Calhangolu, Lazio equalized the result. However, a goal in the 92nd minute from Theo Hernandez gives the Rossoneri three very valuable points that help Pioli's side keep their distance with Inter.
In fact, the 23-year-old left back scored his fourth goal in 13 Serie A appearances so far (also has 3 assists to his name). At the end of the game, Theo, named Man of the Match, was interviewed by DAZN.
What's going on in your head now? "A very beautiful and special goal, it's a pity we didn't celebrate the end of a truly incredible year with the fans. I am very happy for the squad".
At the end of the match Maldini entered the pitch to hug Theo: "Maldini is the best full-back in history, it's fantastic that he comes and hugs me. We suffered, we fought until the end and it was worth it. Lazio are a great team".
You are perhaps the best left-back in the world, are you aware of your worth? "I work every day to become the best left-back in the world. I have to thank my teammates because they give me a great hand".
After a stunning first season in Italy, Theo Hernandez is confirming his great form. The 23-year-old left back joined AC Milan for a fee of 20 million euros from Real Madrid in the summer of 2019. Now he is worth three times more.
---
READ MORE: Transfer updates on Depay, Scamacca, Jovic and Simakan