Thorny case halts renewal talks between Leao and AC Milan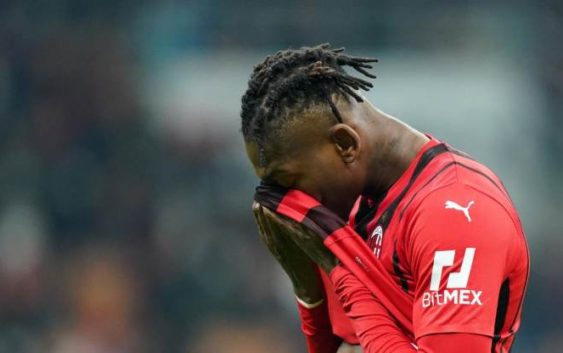 Renewal talks between AC Milan and Rafael Leao have stopped because of the fine t
he Portuguese winger should pay to Sporting Lisbon.
Talks for the contract extension of Rafael Leao have been halted. La Gazzetta dello Sport reports that AC Milan and the Portuguese have a verbal agreement on a contract until 2026 at 4 million euros per season, plus bonuses. However, everything is blocked because of a recurring issue from the past.
The flamboyant left winger has been punished with a €16.5 million for unilaterally terminating his contract with Sporting Lisbon. Initially, the Portuguese club had asked a much higher compensation of €45 million from Rafael Leao. But what had happened?
At the end of the 2018/19 season, Leao and a number of his Sporting Lisbon teammates ended their contracts with the club after a violent attack from the ultras. The fans were extremely unhappy after Sporting missed Champions League qualification on the last round blaming the players for their poor dedication. Rafael Leao and his entourage have appealed the decision at the Court of Arbitration for Sport. CAS will give their final verdict in a few weeks.
Maldini and Massara are in continuous contacts with Leao's agent, Jorge Mendes. The player and his agent want to understand their financial context well before signing a new contract with AC Milan. If CAS doesn't rule on Leao's favor, or at least reduce the fine the 22-year-old must pay, the Rossoneri risk having an explosive case in their hands.
AC Milan are extremely happy with the performances of Rafael Leao this season. The former Lille has been in fine form scoring 10 goals and providing 6 assists so far. In 2019 the Rossoneri spent nearly €30 million to purchase Leao from Lille. Now the market value of the Portuguese has doubled to more around €60 million.
---
READ MORE: Another AC Milan player to leave as free agent after Kessie