Three reasons why AC Milan have 0 points in Champions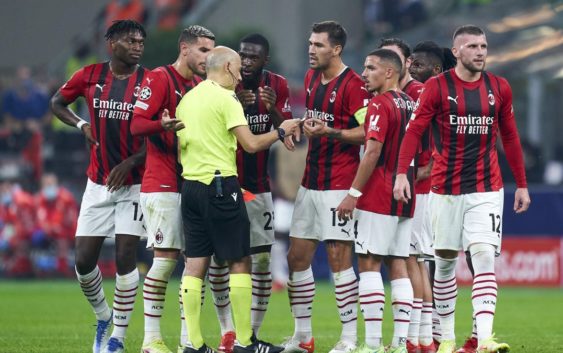 AC Milan have zero points after three rounds of Champions League with inexperience, injuries and referee mistakes playing a key role.
"It's the worst game we've played" said Zlatan Ibrahimovic at the end of the 1-0 defeat against Porto. "But the race does not end tonight". This is the starting point before analyzing why AC Milan have zero points in the standings and dwelling on the referee affairs. You can't build a Champions League team with many rookies after three rounds. It would be superficial or even worse, arrogant. It takes years as shown for example by Atalanta's journey. You do this by going through such tests as well. The performance in Portugal demonstrated a physical as well as technical deficit compared to the Porto rivals who have double-digit appearances in this competition writes Franco Ordine.
This is the first difference to be taken into account. It may also be that there was a decline due to the fact that, because of absences from previous rounds, some had to play all of them. One example above all: Fikayo Tomori. We had never seen him so tarnished and in difficulty, especially after the yellow card of the first few minutes that sent him into crisis mode.
Then there is the technical question and here the explanation is even simpler. Internationally Rade Krunic is behind, far behind, Giroud and Ibra are always looking for their best physical condition. And Calabria, alone, cannot hold up all the scaffolding as it happened to him in Oporto.
Let's move on to the thorny referees issue. Paolo Maldini and Stefano Pioli deserve an award for their gentleman statements on this point. The coach got impatient only once and it happened with Atletico Madrid for the double damage suffered by the Turkish referee. No alibis and not even public protests that are useless.
Even in Italy, to tell the truth, as the Atalanta-Verona sequence shows, recent decisions are moving in a certain direction. There is no conspiracy to unveil or feed because here the number one problem is the current downsizing of VAR's intervention and concerns the whole championship. Nevertheless, the referee mistakes have mostly penalized AC Milan so far.
Stefano Pioli is a wise person and knows perfectly well that only by recovering the best, without squeezing them out of necessity, it is possible to maintain the current average points in the league. Yes, because beyond some historical reference (like Atalanta starting from 0 and then qualifying in the last three matches) unlikely to be repeated, it is not a disaster to leave the group at this stage.
Last year, the event allowed Antonio Conte's Inter to devote themselves completely to Serie A and to arrive in front with a good advantage over the competition. So far AC Milan has only one enemy: injuries. The Rossoneri have already been heavily conditioned by the injury of Mike Maignan for 3 months and it will certainly leave some marks along the way. But the important thing is that everything else is up to par. Because, for example, the entry of Bakayoko in place of the tired Tonali has already shown that he can be useful, especially from now on.
---
READ MORE: AC Milan star tops Newcastle's shopping list