Top 5 Lille stars Luis Campos could bring at Milan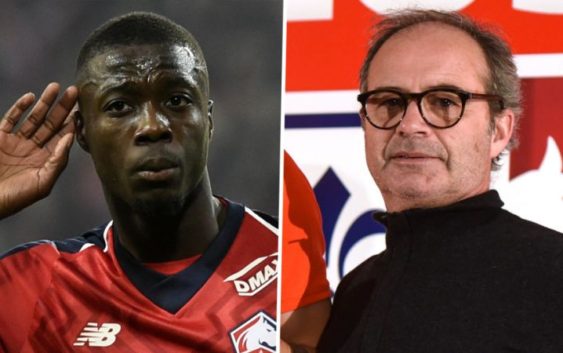 The likely appointment of Luis Campos as AC Milan sporting director could be accompanied by the arrival of several Lille stars at San Siro.
Leonardo is in his last days as AC Milan sporting director. The Brazilian former midfielder, together with his old teammate Paolo Maldini, were tasked with bringing AC Milan back its glory days. However, Leonardo will leave after just one season at San Siro.
Although Elliot would prefer to keep Leo, he is expected to resign at the end of the season. The motive behind such a radical choice is his difference of opinion with Gazidis. Elliot has decided to make Ivan Gazidis omnipotent at AC Milan and from now on, every signing must have the approval of the South African CEO. Leonardo's movement on the transfer market would be very limited and that's something the Brazilian can not accept.
Lille sporting director Luis Campos will be Leonardo's successor at Milan. The Portuguese is one of the most respected and valued sporting directors in Europe. A former scout at Real Madrid, Campos achieved tremendous success at Monaco and for the last two years he is serving as Lille's sporting director.
Luis Campos is credited for discovering Kylian Mbappe and latter selling him at PSG for a world-record fee of 180 million euros. Besides Mbappe, some of Campos' most important transfers are: signing Fabinho for 6 million and later selling him for 45 to Liverpool. Buying Thomas Lemar for just 4 million and selling him at Atletico Madrid for 70 million, signing Bakayoko for 8 million and selling him to Chelsea for 45. It was also Campos who brought Anthony Martial for just 5 million from Lyon only to sell him later for more than 60 million euros to Manchester United.
His great work has continued even at Lille. The French club were on the brink of bankruptcy but, thanks to a loan of over 110 million euros from Elliot, Lille managed to avoid relegation and this season have qualified for Champions League. According to La Gazzetta dello Sport, some of Lille's stasr could follow him at AC Milan next season.