Top summer signing has made AC Milan title contenders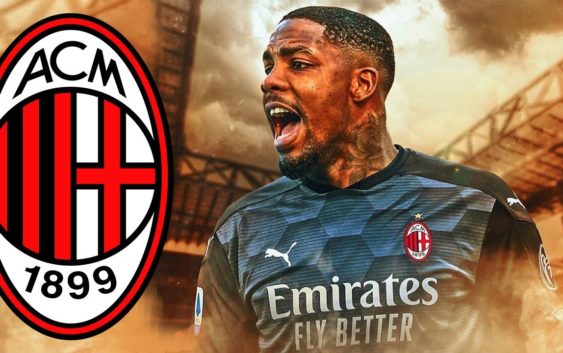 AC Milan have truly become title contenders and new signing Mike Maignan is playing a key part in the Rossoneri's success.
The famous bar has finally risen. The tangible sign that AC Milan are back to being truly competitive comes not only from the enthusiasm of the fans but when the opponents at the end of the match cannot help but admit the superiority in game and intensity. When Gian Piero Gasperini at the end of Atalanta-Milan said: "I saw a strong Milan squad, it made a great impression on me", it must be a source of pride for Stefano Pioli and the team.
The Rossoneri play spectacular football, have grown as a group and are experiencing a phase of great collective trust. AC Milan not only win, but also entertain, and it's the best thing in football. After complicated years in which the Rossoneri feared even home games against Empoli, they are now going away to dominate against teams like Juventus or Atalanta.
Let's remember that AC Milan is the team that in 2020/21 and 2021/22 won more matches away from home, even better than PSG, Manchester City, Bayern, Real Madrid and United. Impressive numbers. The wind has changed, the "old" Milan is returning and only time will tell if this team is ready for the title. But for sure the Rossoneri will fight until the end for the top positions, as happened last year. A big part in this success is playing new signing Mike Maignan reports MilanNews.it.
AC Milan completed a truly spectacular transfer market operation in the summer. Maldini had sensed in March that Raiola wanted to move Gigio Donnarumma on a free transfer and was not caught unprepared. Milan did not go haywire and carefully chose the successor of the Italian goalkeeper. For only 13 million euros plus two in bonuses, the Rossoneri got the best on the international market purchasing Mike Maignan.
The Rossoneri fans already have a new idol and Maignan has made everyone forget who was there before with work, seriousness and professionalism. Mike is a guarantee between the posts and the management could not have chosen better. When the Frenchman learned of Milan he accepted without any hesitation, without thinking twice and aware of having to live with the ghost of Donnarumma. But he did not let himself be influenced and responded on the pitch with intelligence and determination.
---
READ MORE: AC Milan interested in new De Bruyne