AC Milan refused €30m rated star for half the price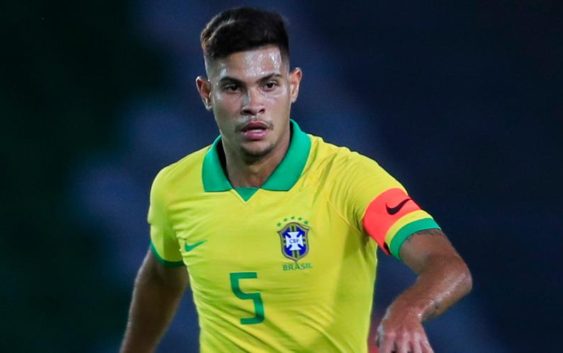 AC Milan could have signed one of Lyon's current stars for half of his current market value one year ago.
Bruno Guimaraes is one of the main protagonists of Lyon's great season so far. Olympique Lyon, just two points behind the top of the Ligue 1 standings, occupied by Lille, are fighting for the title like never before.
Among the players who are making a great contribution to the cause is certainly the Brazilian midfielder, who has become one of the pillars of Rudi Garcia's side. The performances of the 23-year-old star have not gone unnoticed and many big clubs are monitoring him carefully. Inter are very interested in his services and are reportedly preparing a bid of 30 million euros to sign Guimaraes.
The price of the former Athletico Paranaense has risen significantly. Just a year ago, Lyon spent 20 million euros to purchase Bruno Guimaraes. However, the 23-year-old central midfielder, could have landed earlier in Italy for a much lower figure.
Calciomercato.it reports that Bruno Guimaraes was offered to both Inter and AC Milan for just 14-15 million euros. A figure that considered excessive by both clubs at that time. The price now has doubled. The player has joined the Brazilian national team and with a contract until 2024, 30 million euros may be considered too low for Lyon.
In January, last year, AC Milan's priority were sales and not signings. The Rosssneri had completed the arrivals of Ibrahimovic and Kajer and were busy trying to offload players like Jesus Suso and Krzysztof Piatek. Nevertheless, the current midfield trio of Bennacer-Kessie-Tonali doesn't leave many room for regrets.
---
READ MORE: Chelsea propose swap deal for Tomori