AC Milan confident to overcome Juve for Real Madrid star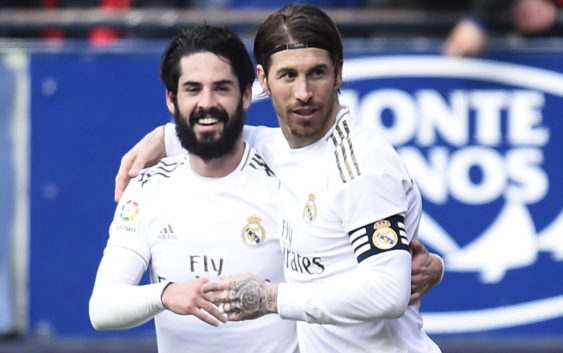 AC Milan are challenging

Juventus for Real Madrid midfielder Isco. The Spanish star is expected to leave Los Blancos in January.
The January transfer window is getting closer and closer. AC Milan lead the Serie A and there is great desire from the management to strengthen the team to try and maintain a high position in the standings. The clubs usually tend to avoid spending a lot in January but there are always good deals to be made and even this time there is no shortage of opportunities.
Once again AC Milan are looking at Real Madrid for new signings. After Theo Hernandez and Brahim Diaz, Paolo Maldini is considering the purchase of Isco Alarcon from Los Blanco.
According to Todofichajes, AC Milan are challenging Juventus for the services of Isco convinced they can could overcome their Serie A rivals Juventus. Former AC Milan coach Carlo Ancelotti is also interested in bringing Isco to Everton.
Real Madrid coach Zinedine Zidane no longer relies on the Spanish midfielder and has practically excluded the Spanish midfielder from the starting eleven. The player himself has admitted he doesn't understand the coach's behavior towards him.
The farewell of Isco from Real Madrid is just a matter of time and AC Milan are trying to exploit this chance. The Spanish attacking midfielder would be perfect for Stefano Pioli's team. In AC Milan's 4-2-3-1, Isco would play behind the striker thus taking the place of Hakan Calhanoglu. The relation between AC Milan and Real Madrid is great and when the two club will sit down to solve the future of Brahim Diaz, Isco will also be on the menu.

---
READ MORE: Pioli asks for new midfielder, AC Milan have 3 targets in mind