AC Milan offer cash plus midfielder for Insigne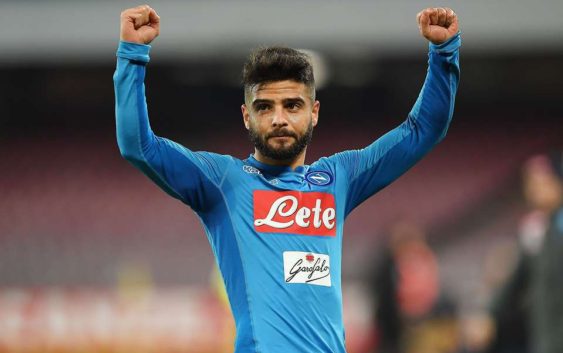 Italian star Lorenzo Insigne should leave Napoli this summer. AC Milan are ready to offer cash plus one player in exchange for the left winger.
MILAN TRANSFER NEWS – Italian media insist on the possibility of AC Milan signing Lorenzo Insigne this summer. The Napoli star has often been the leader of the Azzurri in recent years, while in this season with Carlo Ancelotti in charge he has had some negative moments especially due to the whistles and criticism often received from his fans.
Lorenzo Insigne has decided to leave Napoli. Unhappy with his situation and the lack of trophies for so many years the 27-year-old is destined to become one of the biggest transfers of the upcoming summer window. His agent, Mino Raiola, has already started to work behind the scenes and is preparing an exit plan.
According to Il Mattino, Napoli president Aurelio De Laurentiis values the left winger at 100 million euros. De Laurentiis has scheduled a meeting with Mino Raiola to clarify the situation of Insigne. Raiola will ask for a discount of that fee or a contract adjustment.
Rai Sport reports that AC Milan and Napoli are considering a player swap: Franck Kessie plus cash for Lorenzo Insigne. Because the economic demands of Napoli are very high, by inserting the Ivorian midfielder in the operation, the Rossoneri hope to decrease the transfer fee considerably. In addition, Kessie is a player whom Carlo Ancelotti appreciates a lot.
It must be clarified that signing Lorenzo Insigne is not a priority at Casa Milan. Due to the high cost of the Italian winger, AC Milan can not afford his purchase without Champions League qualification. The surprising defeat with Torino has complicated Milan's hope in the regard. Furthermore, AC Milan are more willing to invest in younger players like Saint-Maximin or Everton Soares.
---
---