AC Milan could sign Roma midfielder for bargain fee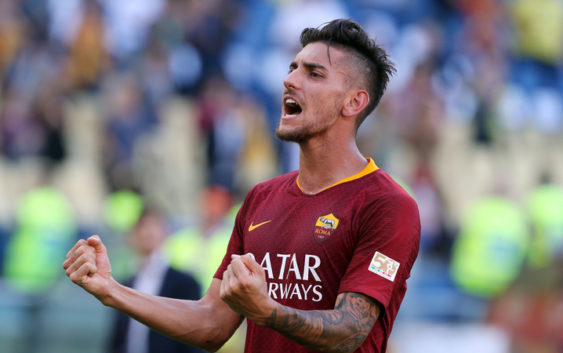 AC Milan have revived their interest in Roma central midfielder Lorenzo Pellegrini. The Italian is free to leave for 30 million euros.
It is not a secret, AC Milan are deeply in love with Roma's  central midfielder Lorenzo Pellegrini. The 22-year-old was a transfer target of the Rossoneri even before he became a player of the Giallorossi team.
In fact, AC Milan have been following Pellegrini for a couple of seasons, since his breakthrough at Sassuolo. Vincenzo Montella, who had coached the Italy international during his time at Roma's youth ranks, was the first who wanted to bring Pellegrini at Milan. Gennaro Gattuso too has admitted that the former Sassuolo would be perfect for his 4-3-3 lineup.
According to Tuttomercatoweb.com, AC Milan have revived their interest in Lorenzo Pellegrini. Roma are negotiating the renewal with the player but so far without success. Any club interested in his services could sign the talented midfielder by bypassing Roma and paying his release clause of "just" 30 million euros. Considering today's market and the potential of the player that would be a real bargain.
Milan, with the approval of CEO Ivan Gazidis who is always in favor of such operations regarding young and Italian players, could accelerate their pursuit before the discussion between Rome and Pellegrini for a possible new contract resumes. When asked about his future the player recently admitted that everything is possible. "I don't know my future yet. I'm from Rome, I play for the team of my city and I'm not looking for anything else in particular. I'm fine here, but often there are dynamics that you are not the only one to manage".
Pellegrini's signing could be eased if Roma accept the payment to be made in two installments. With Lucas Biglia likely to be sold at the end of the season AC Milan must look for creative talent to fill hos void. Who better could do that than a highly talented and Italian midfielder like Lorenzo Pellegrini.
---
---