AC Milan have chosen Brahim Diaz's replacement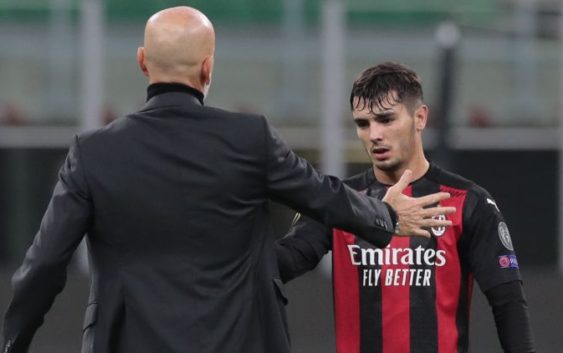 AC Milan have already started to plan for life after Brahim Diaz if the Spanish midfielder returns to Real Madrid.
The future of Brahim Diaz is not yet clear. The Spanish attacking midfielder arrived last summer on dry loan from Real Madrid. Los Blancos coach Zinedine Zidane wants him to return at Madrid and AC Milan don't have an option to make the transfer permanent.
The 21-year-old midfielder has settled well in Italy, as well as with his teammates. The Rossoneri would like to keep Diaz, at least for another season, but it will not be easy to convince Real Madrid.
AC Milan are willing to invest 20 million euros to secure Diaz on a permanent deal but will not go beyond this figure. If an agreement can't be reached the management has already a plan B.
If Diaz leaves, a new playmaker will be needed to act as back up for Hakan Calhanoglu (except for sensational twists, the renewal of the Turkish player should be announced shortly). According to Corriere dello Sport, Paolo Maldini has identified Otavio Edmilson as the ideal replacement if Diaz leaves.
The Brazilian becomes a free agent at the end of the season and can join any club he wants. The Rossoneri are already in contact with Otavio and so are Roma. Milan are offering him 2.5 million per season while Otavio asks for close to 4 million. Talks proceed. The 25-year-old has made 22 appearance with Porto so far, scoring 3 goals and assisting 8.
---
READ MORE: Raiola offers Ajax gem to AC Milan for free