Chelsea star offered to AC Milan for free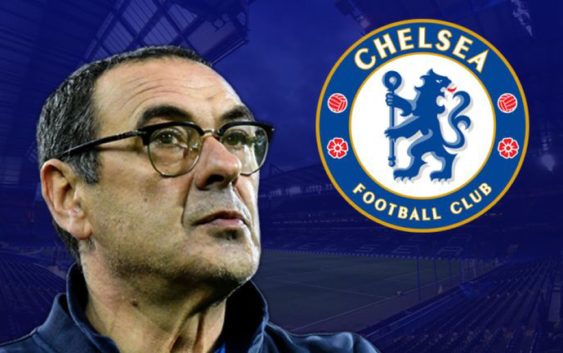 AC Milan are dealing with a general injury crises. Coach Gennaro Gattuso must succeed in these months until January without several of his stars but the most in difficulty department seems to be the defense. The Rossoneri have conceded goals on regular bases and the long stops of Mateo Musacchio and Mattia Caldara risk making matters worse. The club must intervene on the transfer market.
In recent days there has been talk of a strong interest in Juventus' centre back Mehdi Benatia. However the most feasible and concrete operation at the moment seems to the purchase of Rodrigo Caio (read here). The Brazilian defender is a pillar of Sao Paulo and is available for an affordable figure. Leonardo has scheduled a decisive meeting with his agent soon.
According to Tuttomercatoweb, a new alternative has been presented to Leonardo and AC Milan. Some international intermediaries, with the blessing of his club, would have offered AC Milan the opportunity to sign an expert profile like Chelsea veteran Gary Cahill.
The English defender would certainly be a good buffer solution, maybe for only six months on loan until the end of the season. But there are some obstacles. First, there is some reluctance about the arrival of another player from Chelsea, considering the struggles that Tiemoue Bakayoko has had to adapt to life in Italy. Secondly, there is the question of his salary. Cahill earns a lot in England and Milan can not afford those figures. However Milan could opt for a sacrifice in order to give Gennaro Gattuso a valid alternative in the race for Champions.
In December, Cahill turns 33, has vast international experience and would certainly be a positive element for the young Rossoneri. Winner of Champions League in 2012 as a protagonist, the English centre back is not part of the technical plans of Maurizio Sarri. The Chelsea coach will let Gary Cahill to leave on loan as a reward for his service.
Gary Cahill
The defender has featured only once this season in Premier League and his contract with Chelsea expires next June. Cahill is an option that the management at Casa Milan is taking into consideration, but with caution. Leonardo seems to prefer Rodrigo Caio, whom he knows in detail. We will see what will be the moves of the technical director in view of a January transfer window that's expected to be quite busy for AC Milan.