AC Milan open negotiations with Genoa for Piatek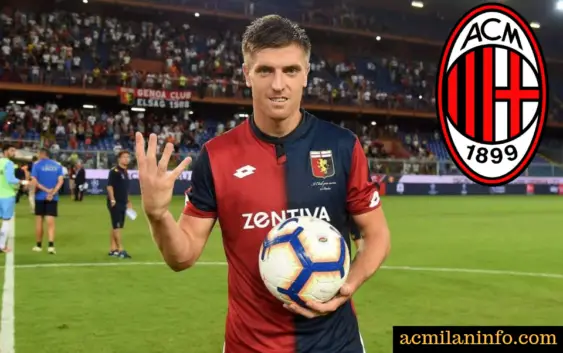 With Gonzalo Higuain to leave for Chelsea, AC Milan have entered negotiations with Genoa for Serie A revelation Krzysztof Piatek .
From a relatively unknown to Seire A star. This has been the unprecedented trajectory of Genoa centre forward Krzysztof Piatek. In only 6 months in Italy, Piatek has scored 19 goals in 21 appearances becoming one of the most in demand strikers in Europe and AC Milan's number one alternative to replace Gonzalo Higuain.
The Argentine doesn't seem very happy at Milanello and according to recent reports he has handed a transfer request. El Pipita wants to team up again with former coach Maurizio Sarri who is desperately trying to bring Higuain in London. Chelsea have struggled throughout the season for goals and Sarri believes Higuain to be the cure.
According to various reports, Juventus, Chelsea and Higuain have practically agreed a deal. However the Rossoneri can not approve a transfer unless Leonardo finds a proper substitute. The Brazilian sporting director sees Krzysztof Piatek as the ideal candidate.
The Poland international also fits the profile of players Ivan Gazidis is searching for the new project of AC Milan. The Rossoneri have contacted Genoa and are in advanced negotiations  according to Sky Sport.
Genoa have opened up to Piatek's January sale even though they would prefer to rather discuss a move for summer. Genoa value the player at least 40 million euros and both clubs are discussing the right formula of the operation. While AC Milan have proposed a similar loan deal to the one for Higuain, Genoa want concrete guarantees that AC Milan will sign Krzysztof permanently at the end of the season.
AC Milan Home Jersey Men 2018/19