Premier League club offers better deal to AC Milan star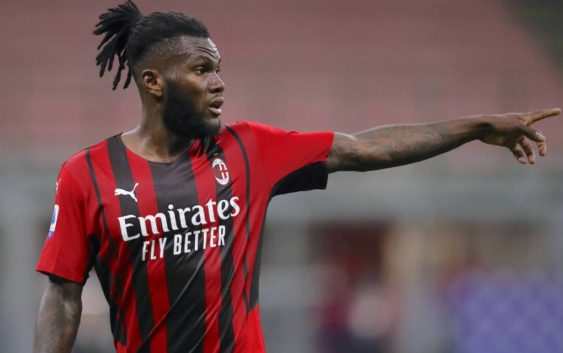 AC Milan have yet to agree a contract extension for Franck Kessie. Meanwhile, Tottenham have offered the Ivorian midfielder a better salary.
"Franck Kessie had a somewhat special summer, between stops, wedding and the Olympics. He seems to me focused and calm, but the renewal must be discussed with the club. There seems to be a willingness on both sides to continue together. They are discussing but until today they are preliminary talks", said Stefano Pioli when asked about  Franck's contract situation before the match against Sampdoria.
The long-awaited contract extension has not yet arrived and the fans are starting to get a little worried. The statements of the Ivorian midfielder for La Gazzetta dello Sport, directly from Japan, had reassured the Rossoneri that Franck would stay but he has not moved from words to deeds.
Continuous contacts with George Atangana, the agent of Franck Kessie have not produced any significant result. AC Milan's last offer to Kessie was an increasing salary until 2026 reports journalist Nicolo Schira. 5.5 million plus bonuses for the first two years, 6 million plus bonuses for the third and 6.5 million for the last two years. Meanwhile, other important clubs are keeping tabs on the situation of the 24-year-old midfielder.
Journalist Alessandro Jacobone reports that Tottenham are very interested in Kessie. New Tottenham sporting director, Fabio Paratici, has met with Atangana and has offered 8 million per season for next five years plus and a fat commission to the agent. PSG are also keen on the AC Milan midfielder but so far Tottenham are the only club to have made concrete steps.
The Rossoneri remain optimistic that at the end of the day Franck will stay at San Siro. However, the risk of repeating the Calhanoglu and Donnarumma events is real. The opportunity of signing of player of Kessie's quality on a free transfer will only increase the number of interested clubs.

Questa l'ultima offerta presentata dall'#ACMilan all'agente di Frank #Kessiè (G.Atangana) settimana scorsa per rinnovare fino al 2026 con ingaggio a salire:

2021/22 €5,5M + bonus
2022/23 €5,5M + bonus
2023/24 €6M + bonus
2024/25 €6,5M
2025/26 €6,5M https://t.co/lAfsEE8RMy

— Nicolò Schira (@NicoSchira) August 24, 2021
---
READ MORE: PSG winger offered to AC Milan