Ibrahimovic-Milan practically closed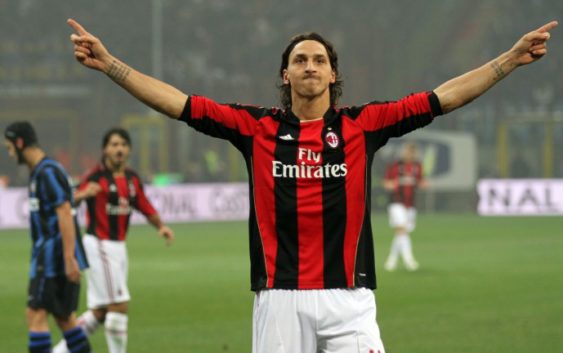 Ibrahimovic-Milan is practically closed with the striker set to sign a 18 month contract. The Zlatan 2.0 era is about to begin at San Siro.
There's nothing to do, the years and seasons pass but the name of Zlatan Ibrahimovic will always be very often linked to that of AC Milan. A sort of tradition in every transfer market window Ibrahimovic-Milan will be one of the most anticipated transfers for January.
The Swede, a great champion who has reached the last years of his brilliant career, is playing in USA with the Los Angeles Galaxy. With LA failing to reach the MLS playoffs it seems like Zlatan's Californian retirement is coming to an end and for a couple of months media outlets have speculated on a possible return to Europe for Ibra, ready to his contribution to revive the Rossoneri fans dreams of glory.
Today Tuttosport reports on the latest on the future of Ibrahimovic and his comeback to Milanello in January. The 37 year old striker wants to help his old friend Gennaro Gattuso achieve Champions League qualification this season. Contacts between the director of the technical area Leonardo and his agent Mino Raiola are always frequent, between informal chats and concrete inquiries that should not be underestimated. The idea is to convince both Ibrahimovic and his inconvenient agent to accept Milan hypothesis in a short time.
The alleged plan of Leonardo to complete the Ibrahimovic-Milan operation would be to offer Zlatan a 6-month contract, so until June 2019 with an option to automatically renew his stay at San Siro for one more year, until 2020, based on a number of appearances. Ibra instead would prefer a straight 18-month deal. At this point the formula of the contract is just a formality considering how much the parties appreciate each-other.
AC Milan hold a special place in Ibrahimovic's heart, he has never felt as much loved and serene at any other club. Moreover, his family was always at ease in the beautiful city of Milano, especially his wife Helena who has always looked favorably at the attempts of recent years by Galliani. Ibrahimovic's contract and UEFA's Financial Fair Play are also not a problem. The centre forward earns only 1,5 million euros in USA while sponsorship contracts cover the rest.
The match against Sampdoria was a perfect example why Ibrahimovic-Milan must happen urgently. After the Rossoneri took the lead in the second half Higuain and Cutrone (both scored) look exhausted and rarely attempted a shot in the last 30 minutes of the game. Just image Gattuso in similar cases in the future, he sees Cutrone and Higuain tired, turns his head on the bench and then sees Ibra supremacy preparing to enter the game, the opponents begin to tremble.