Trequartista casting for AC Milan vs Inter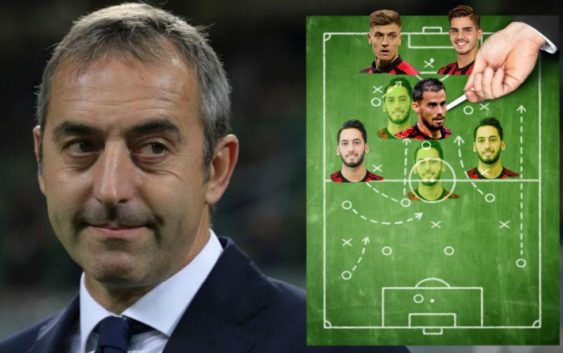 Giampaolo has used a different

trequartista in each of the first three Serie A games but he has yet to make a choice for

AC Milan vs Inter.
At Milanello, the Rossoneri continue their preparation for Saturday's derby against Inter. A match that in case of a positive result could provide the necessary boost for AC Milan's season. Inter currently lead Serie A with full 9 points while Rossoneri started on the wrong foot after a 1-0 defeat against Udinese on opening day.
With the Paqueta controversy now solved, Marco Giampaolo is working on the starting eleven to face the city-rivals. Once gain, the great doubt of the Italian coach seems to be the trequartista role. Giampaolo has tried different formations in the first three Serie A games but always with a different attacking midfielder on the pitch.

With Udinese, it was Suso to play in that role, against Brescia it was Castillejo's turn, while against Verona we saw Lucas Paqueta deployed in that position. Who will be the lucky one for Milan vs Inter?
The former Sampdoria coach is reflecting a lot to make the best decision and, according to La Gazzetta dello Sport, the trequartista will be one between Samu Castillejo and Lucas Paqueta since Suso now seems to have been "moved" permanently wide to the right
The Brazilian is the logical choice. Unlike Castillejo who is a pure winger, Paqueta is a natural trequartista despite Giampaolo considering him more central midfielder than trequartista. He often played in Brazil behind the strikers but flopped badly against Verona. At the moment, Giampaolo seems inclined to give continuity to Paqueta and favors him over Castillejo.
READ MORE: FIFA 20: AC Milan player ratings