Two AC Milan's BEST talents besides Maldini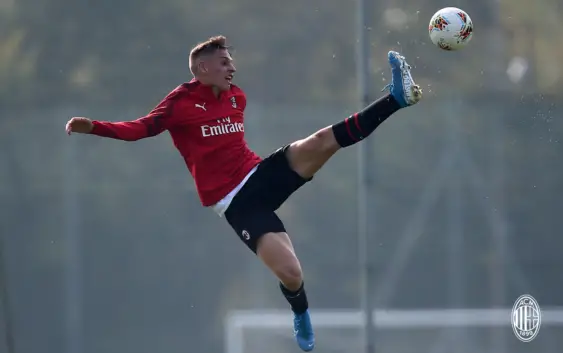 Daniel Maldini is making headlines with his debut with AC Milan but Marco Brescianini and Luan Capanni are two of the Rossoneri's biggest talents.
AC Milan relies a lot on its youth sector and in recent years we have seen that more and more players have had the chance to make their debut with the First Team. The last one is Matteo Gabbia, who made his debut against Torino and later started from the first minute with Fiorentina.
The 20-year-old Italian defender has joined the squad since the summer, when he showcased his skills in a number of friendly matches and hasn't returned to the Primavera ever since. In January he was close to leaving on loan but Gabbia remained also due to the injuries of some teammates.
This season, two AC Milan Primavera players have repeatedly joined the first team. They are Daniel Maldini and Marco Brescianini. Paolo's son had the opportunity to enter in the final minutes against Hellas Verona, while Brescianini is still waiting for his debut.
https://www.youtube.com/watch?v=yppXYm83ZR0
Brescianini is the captain of the young Milan side coached by Federico Giunti, who recently gained promotion to Primavera 1 championship. According to Tuttosport, that talented central midfielder is one of the most promising players of AC Milan.
The AC Milan Primavera captain has been crucial this season with his performances. Brescianini has an eye for goal and has scored 8 and assisted 2 in 16 appearances. The Italian midfielder first impressed with a hat-trick in a friendly match between AC Milan and Milan Primavera. Considering Milan's lack of options in midfield, the debut of Brescianini could be close.
Luan Capanni is the second big hope of Milan. The Rossoneri signed the talented 19-year-old Brazilian striker on a free transfer from Lazio. Capanni has performed quite well and is AC Milan's top scorer with 8 goals in 11 league appearances.
https://www.youtube.com/watch?v=WSqW9PgVC_E
---
READ MORE: Andre Silva makes AC Milan happy