Gazidis guides new revolution at AC Milan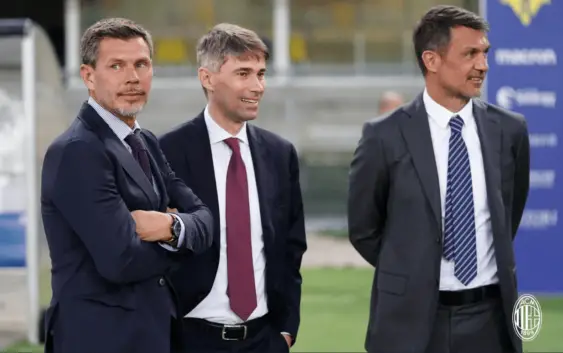 A new total revolution is about to begin at AC Milan. Key figures will leave the club at the end of the season making Ivan Gazidis omnipotent CEO who will decide about everything.

AC Milan brace themselves for yet another revolution reports La Gazzetta dello Sport. According to the Italian newspaper, the adventure of Zvonimir Boban at the Rossoneri is practically over. At the end of the season radical changes are expected that will see Iva Gazidis cement his status as the only commanding figure at Milan.
In addition to Boban, Milan will also sack technical director Paolo Maldini and sporting director Frederic Marassara. Marassara has kept himself out of the recent controversies but being an integral part of the current management, the same fate awaits for him.
The position of Hendrik Almstadt, Ivan Gazidis' right arm, will be strengthened, just like Geoffrey Moncada, head of the AC Milan's scouting and video analysis sector. Angelo Carbone, head of youth sector, will be replaced by former Fiorentina academy manager Vincenzo Vergine.
Gazidis aims to wipe away the past and go on with the internationalization path already implemented for quite a while, thus confirming the strategy of patience and construction from bottom-up. Apparently this is what Elliot wants for Milan. The Milan owners and Gazidis have never really trusted the ideas of Boban, Maldini and their collaborators.

At the top of the pyramid of the new Milan there will be Ralf Rangnick. The Head of Sport and development at Red Bul Leipzig expects to be announced soon as the new coach of AC Milan on a three-year contract. A radical change therefore, with Rangnick believed to have the revolutionary skills required to project the rise of Milan. Elliott Management has decided to do everything its way now.
---
READ MORE: Two AC Milan's BEST talents besides Maldini