RB Leipzig star duo may join Rangnick at AC Milan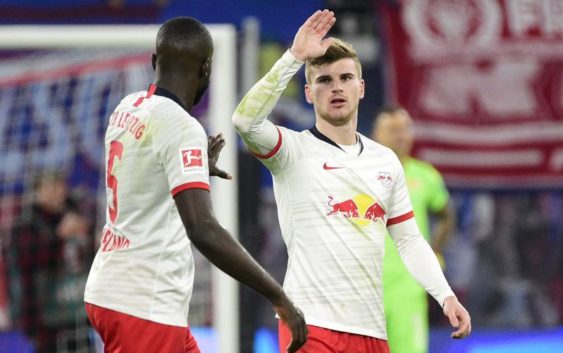 Two players from Red Bull Leipzig may follow Ralf Rangnick if he joins AC Milan according to Calciomercato.
German newspaper BILD reported on Monday that Ralf Rangnick is set to become the new coach of AC Milan for next season. The German mastermind behind the meteoric rise of Red Bull Leipzig and Salzburg is wanted by Elliot to guide the new project of the Rossoneri with full powers on the transfer market, a typical English-style manager.
While rumors are expected to only increase with the passing of weeks, the future of Stefano Pioli seems already written. The Italian coach signed an 18-month contract when he joined AC Milan but the parties have an agreement to end their relationship in the summer if certain objectives are not met. Objectives like Champions League qualifcation.
In January, when asked about a possible move to the Rossoneri, Ralf Rangnick could not hid his affection for AC Milan: "I followed AC Milan and Sacchi's work with great attention, they played exactly the type of football that I loved and probably it is the team and the coach who have influenced the most the development of my job and my career", said the German.
According to Calciomercato.it, it's logical that Rangnick will try to bring at Milan some of his old players from Red Bull Leipzig. The purchase of important players is likely to be funded by the sale of Gigio Donnarumma who has yet to agree a contract renewal.
Two players that will certainly top Rangnick's list are Timo Werner and Dayot Upamecano. With Ibrahimovic at the end of his career, AC Milan will need to bring a top striker in order to challenge for a spot in Champions next season. Considering his great form this year the line for the services of Werner is guaranteed to be long. The situation is more optimistic regarding Upamecano. AC Milan have been following the French defender in the past and, with only one year remaining on his contract, Red Bull Leipzig will likely cash in rather than losing him for free.
---
READ MORE: AC Milan consider former striker shock return