Journalist explains why AC Milan did not sell Donnarumma before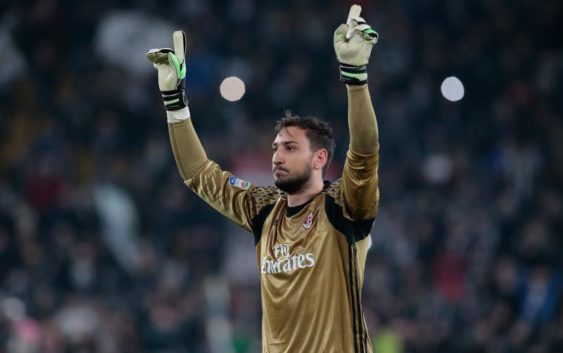 Questions have been raised why AC Milan did not sell Gianluigi Donnarumma before rather than let him leave on a free transfer.
Well-known journalist Franco Ordine, a person very close to the what happens inside Milanello, spoke about the Donnarumma situation. A good part of the fans did not approve of AC Milan's decision to let leave him immediately after Serie A ended. Donnarumma's departure on a free transfer is a serious loss from an economic point of view. That's why questions have been raised why Donnarumma was not sold earlier.
"To those who ask why AC Milan didn't sold Gigio before, the answer is that no one ever showed up at Gazidis' door asking for Donnarumma. Otherwise, Gazidis would have happily escorted him with the carriage", explains Ordine.
The Italian journalists confirms that AC Milan have never received any concrete offers for Donnarumma. Ordine claims that Ivan Gazidis would have welcomed an offer for the goalkeeper with open arms and secure a healthy profit rather than deal with the drama of his renewal.
Ordine's claims are affirmed by the fact that even now that Gigio is a free agent he hasn't joined a new club. Unlike what his agent Mino Raiola used to claim, that he had offers of 10 million euros from other clubs, Donnarumma risks staying without a club even during EURO 2020.
Juventus have been mentioned as a possible destination but Ordine is not that optimistic. "The appointment of Allegri as the new coach makes Donnarumma's transfer to Juve even more unlikely. Selling Szczesny (a player Allegri admires) is going to be quite difficult since he earns 6 million. The second problem is Raiola's high contract demand for Donnarumma".
---
READ MORE: Pioli has explicitly asked AC Milan to sign €35m winger