Why AC Milan RIGHTLY did not sign Stefano Sensi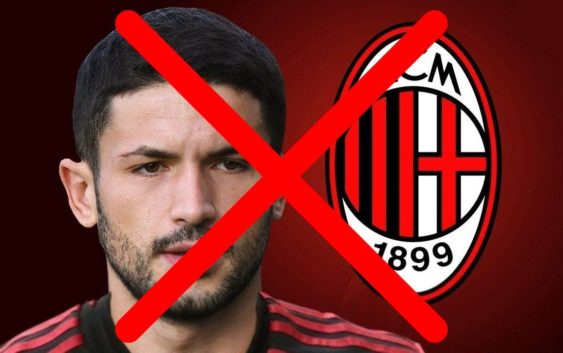 Inter have completed a transfer for Stefano Sensi but why did AC Milan refused to buy the Sassuolo defensive midfielder and why they are right to do so.
For weeks Stefano Sensi seemed just a step away from AC Milan. Former Rossoneri sporting director Leonardo had already agreed a transfer fee of €25 million before he left the club. After the end of the season the player was in Milano to find a house and a transfer seemed imminent, or so we thought.
After Leonardo's resignation, the new AC Milan management resumed talks with Sassuolo. The Rossoneri had agreed personal terms with Sensi but Milan was unwilling to go beyond a figure of €20 million for the Italian 23-year-old defensive midfielder. Things got even more complicated when Sassuolo increased their demands to 35 million. The logic behind this change was simple, at least according to Sassuolo. If Barella is worth 50 million then Sensi is certainly worth 30-35 million.
A reasoning with which Milan did not agree. Inter were quick to exploit AC Milan's reluctance and managed to sign Stefano Sensi "under their nose". Sensi goes to Inter on loan with the right or obligation to buy at the end of the season. According to Sky Sport, the total fee of the transfer is €30 million plus one youngster from the Primavera squad.
But why did AC Milan refused to sign Stefano Sensi on this terms? First of all, the Rossoneri did not believe that a player with one year remaining in his contract is worth 30 million. Just to make a comparison, Real Madrid signed Thibaut Courtois from Chelsea, one of the absolutely best players in the world for many years, in a similar contract situation, for 35 million.
Until now, the only player Sassuolo had sold for more then 20 million was Matteo Politano, a winger, again at Inter. In addition, AC Milan sold Manuel Locatelli to Sassuolo last summer for 12 million euros. If we have a look at Locatelli's and Sensi's statistics this season they are identically the same. Sensi made 28 Serie A appearances, scoring 2 goals and assisting 4. On the the hand, Locatelli made 29 Serie A appearances, scoring 2 and assisting 4. Plus he is two years young than Sensi. AC Milan argued that if their former player, with the same performances as Sensi, is worth 12 million than how possibly is Sensi worth 30.
It's clear that even the Italian transfer market is nowadays inflated but AC Milan have no intention of paying exaggerated fees. AC Milan will pay important fees only for players who have already proved themselves at the highest levels and with top clubs. Midfielders like Lucas Torreira, Dani Ceballos or Lorenzo Pellegrini play with clubs like Arsenal, Real Madrid and Roma. They command similar fees but unlike Stefano Sensi, they are also regular starters with their national teams. History teaches us that when Inter steal a player from Milan they usually end up buying David Suazo or Kondogbia. 
---
Read here Maldini: "From Madrid, great news for Giampaolo"
---
Read here AC Milan-Real Madrid, 8 players on the market