Why Gattuso is the most underrated coach in Serie A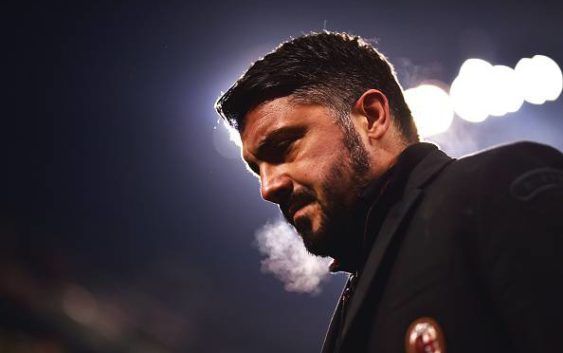 There are already established coaches and there are others, like Gennaro Gattuso, who are trying, with their own strength and after having lived the hardships of the mess, to emerge, to become great even without the charm of others.
Many Rossoneri fans – needless to conceal it – had hoped for the arrival of Antonio Conte, but the new leaders of Via Aldo Rossi have resisted the temptation, renewing their trust on Rino over and over again.
After the mistakes against Napoli (which the coach himself admitted), Gattuso has redeemed himself with a great victory over Roma. As highlighted by today's edition of Il Corriere della Sera, with the (decisive) move to deploy two strikers when the match was heading towards a draw, Rino offered a lesson in audacity and strategy. The truth – observes CorSera – is that Gattuso continues to be underestimated by many, too many.
However Gattuso now has another goal, or rather another opportunity to deny detractors and groundless rumors on the solidity of his position. To make the most of the potential of a household name like Gonzalo Higuain. With an excellent assist the growth of El Pipita is obvious (47 balls touched versus 30 against Napoli), but additional work is needed from the team to better serve and support him.
The signs were clear from last season. He was promoted to first team coach in midseason and if we would count only the period when he was coach of AC Milan, the Rossoneri would have finished the league in third position. Rino deserves credit for reviving a team that was morally down with Montella and now merits the the backing of the entire Rossoneri world, fans included.
---
---