Why Kessie is a bigger traitor than Donnarumma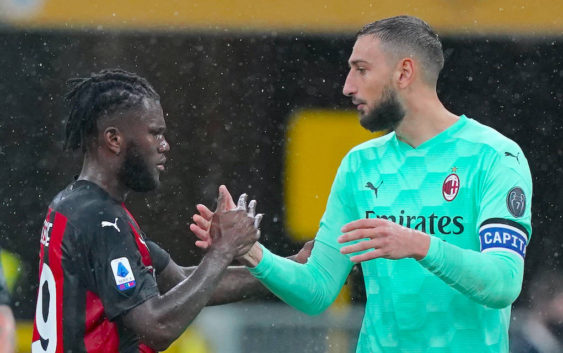 After Calhanoglu and Donnarumma, AC Milan are experiencing another similar situation with Franck Kessie who is refusing to extend his contract.
It is now clear to everyone that unfortunately Franck Kessie will not renew his expiring contract with AC Milan. Regardless of the position of the club and the related offers to the player, it must be said immediately that this will be another defeat for the Rossoneri on a technical level.
No one, not even the emerging Sandro Tonali, has the technical and athletic qualities (for now) of the Ivorian central midfielder who was the driver of the team on the pitch, even more than Ibrahimovic last season, which culminated with his brace against Atalanta decisive for the Champions League return. Only Donnarumma was as important as him, because we must not forget his many saves that helped secure victories and draws.
As it happens we are talking about two players who did not behave well, because they refused substantial salary increases, without the slightest gratitude towards the club. Donnarumma betrayed the team that raised him and launched him at the age of 16 in the big football but Kessie did even worse. Because a few months ago, not a year ago, during the Tokyo Olympics in which he participated with the Ivory Cost, in a long interview for La Gazzetta dello Sport, Kessie declared his eternal love for Milan, assuring the Rossoneri fans about his renewal immediately after his return to Italy.
While Gianluigi Donnarumma never publicly expressed he would stay, Kessie did the opposite. The 24-year-old risks the wrath of the fans who will certainly make their voice heard now they're back on the stadium. Furthermore, the former Atalanta is leaving a hot potato on the management's hands. A very tense situation that can have an impact on the rest of the squad reports journalist Alberto Cerruti.
What has happened so far should serve as a painful lesson the for the management. Soon there will be the time of Theo Hernandez and Ismael Bennacer to negotiate new contracts. AC Milan plan to extend Theo's contract increasing his salary form 1.5 to around 5 million euros per season. Meanwhile, PSG are circling again around Hernandez who could be their new top transfer target.
---
READ MORE: AC Milan offered €25m-rated striker for free