Report: Will AC Milan sign Ibrahimovic in January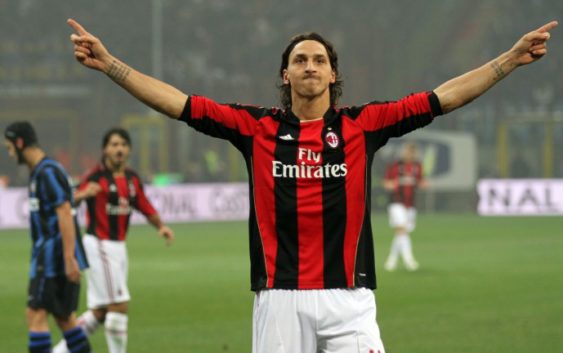 Former Rossoneri striker Zlatan Ibrahimovic wants to make Italy return in January but will
AC Milan be his next club?
At the end of the year, on 31 December, Zlatan Ibrahimovic becomes a free agent. The Swedish giant will not renew his contract with Los Angeles Galaxy and aims to return in European football.
The 28-year-old centre forward has opened to a move in Serie A and immediately rumors emerged about a sensational return at San Siro. With Rafael Leao moved on the left, Krzysztof Piatek is the only centre forward on coach Pioli's disposal. But will the Rossoneri sign Zlatan this time?
The short answer is no and not just for the harsh, but correct, words of his about AC Milan in a recent interview with La Gazzetta dello Sport. "Milan? A disaster. So many words, few facts. This is not the club that everyone had fallen in love with, in Italy and in the world. Perhaps today there are wrong people who should be in other places". Paolo Maldini is not enough? "I don't have the material to talk about the manager, while the footballer is one of my favorites. His is a complicated and delicate task: doing well with limited resources is a tough business".
At the core of AC Milan's decision not to bring back Zlatan Ibrahimovic, more than anything else, is the iron mentality of CEO Ivan Gazidis and Elliott Management Corporation. The club policy is to avoid signing players over 30 and Gazidis will make no exception even for a proven world-class striker like Ibrahimovic who can still make the difference at the highest levels despite his age.
Former AC Milan sporting director Leonardo tried to sign Ibrahimovic exactly one year ago. Leonardo had closed a deal with the former Barcelona, Juventus, Inter and PSG striker only for Gazidis to veto his transfer. Perhaps not signings Ibrahimovic was the reason why AC Milan finished out of Champions League for just one point.
Ibra's future, his next club in Italy
At this point which could be Ibrahimovic's new club in Italy? As La Gazzetta points out, in virtue of its own words, Napoli seems to be the right place for the Swedish giant. The problem is that president Aurelio De Laurentis himself is not inclined to short-term projects, even if for the occasion he could make an exception.
But also attention to Inter, because Ibrahimovic has a home in Milano which remains his favorite city. The Nerazzurri, if they wish, have the requisites to support the desire of the 38-year-old striker. Bologna are also making an attempt for Ibra and Sinisa Mihajlovic's his close relationship with Zlatan could be decisive . If the big names remain indifferent, it is not a hypothesis to be ruled out .
READ MORE: AC Milan vs Lecce, probable lineups