Pioli is making a HUGE mistake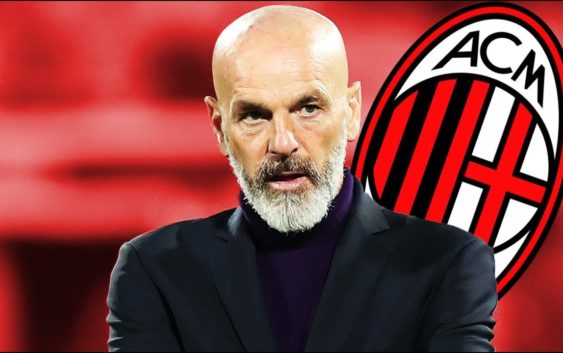 AC Milan new coach Stefano Pioli makes his debut against Lecce and hopefully he'll learn from the mistakes of his predecessors.
Tonight AC Milan host Lecce at San Siro at 20:45 CET. A delicate match where the Rossoneri can't afford to lose anymore ground against other Champions League rivals. AC Milan vs Lecce also marks Stefano Pioli's debut on the Rossoneri bench.
After the match against Genoa, the management of the club decided to sack Marco Giampaolo. Fed up with the disappointing start to the season, and some very underwhelming performances in the first seven rounds of Serie A, Milan trusted the team to Stefano Pioli.
The former Lazio, Inter and Fiorentina coach has signed a two-year contract that can be terminated at the end of the season if the Red and Blacks fail to qualify for Champions League. If Pioli wants to stay more than one season in charge of Milan he should not go down the same path as his predecessors but better learn for their mistakes and one in particular could prove costly.
For Milan vs Lecce, Pioli will start Lucas Bilgia from the first minute trusting the orchestration of the play to the 33-year-old defensive midfielder. There is a real risk that the Argentine becomes a regular in Pioli's starting eleven eclipsing new arrival Ismael Bennacer. This is a great concern and given their previous stint together at Lazio, it would be easy for for Italian coach to see Lucas Biglia as a stalwart that he can trust in the heart of his squad.
That would be a huge mistake from Pioli as Bilgia is now just a shadow of his former self at Lazio and age is doing its part. His methodical slow play is simple but very rarely effective and due to his age he's at danger with his lack of mobility of being by-passed in midfield battles. With his experience he could be useful in certain situations and matches but he is not a long-term solution.
Sefano Pioli should be looking at Bennacer to be the engine in his side. The Algerian midfielder is renown for his pressing off the ball and classy play in possession and, despite the lack of experience at the highest levels, Bennacer should be a key part of AC Milan's eleven.
5 AC Milan players Pioli should avoid if he doesn't want to end up like Giampaolo
https://www.youtube.com/watch?v=YyJ7T7q4BB8&t=3s