BREAKING: Ibrahimovic suffers potential season-ending injury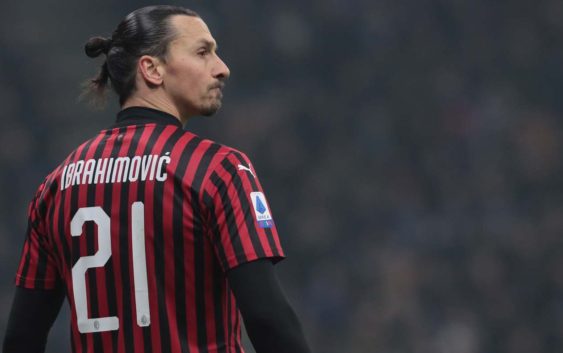 AC Milan striker Zlatan Ibrahimovic has suffered a calf injury that could potentially be season ending for the Swedish champion.
Bad news coming from Milanello. Swedish striker Zlatan Ibrahimovic has suffered a calf injury in today's training session that will likely be season-ending.
Sky Sport journalist Peppe Di Stefano reported new details on the injury to the 38-year-old center forward. It seems that Ibra collapsed after feeling discomfort in his calf, so much so that he left the training pitch with a caddy.
After taking a shower, Ibrahimovic did not need the help of crutches, but was clearly seen limping, due to the very strong discomfort in his leg.
There are currently two hypotheses regarding his injury: possible stretching of his calf, which could optimistically result in a stop of around a month. But the Rossoneri doctors fear a far more serious scenario.
A severe injury of the achilles tendon, which would force Ibra to stay out for a lot of time that would certainly mean the end of season for Ibrahimovic. The striker is currently undergoing medical test to understand the real extent of muscle damage. A very bad news for Milan who lose their only available centre forward.
---
READ MORE: Besides Sabitzer, Rangnick wants former Milan playibrah