2017 Mercato, already in history: A summer of absolute record numbers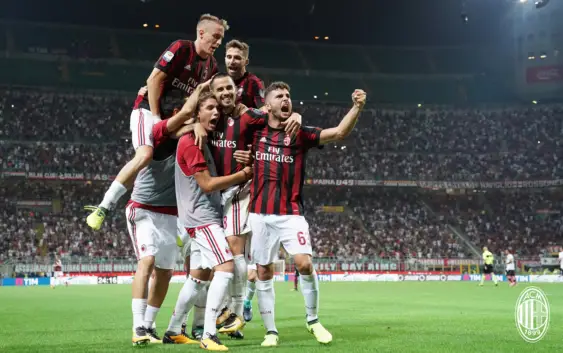 Despite the early promises, few would have believed that Milan would close the 2017 summer transfer window in such unprecedented numbers.
2017 summer transfer window will not go down in the history of Milan just like the first under the total management of Yonghong Li but it will be remembered for the tremendous amount of money invested by the rossoneri in the most expensive transfer window even in Milan history. Marco Fassone, during last night's APACF Show, revealed all the numbers regarding the revenue and the money spend on several signing. Comparing it with the past, it is obviously understood that the work performed by Fassone and Mirabelli was of a level never seen before in Milano.
There are over 230 million euros that the red and blacks have invested in this summer window for the acquisition of 11 new players. A huge figure, unthinkable just a year ago, and one that will be fully charged in the 2017-18 sports budget, in accordance with the freedom year that UEFA grants to clubs that change ownership. From 2018-19 onwards, however, AC Milan will have to fall into the ranks of continental parameters in order to avoid any penalties. Never before in the ultra-centennial Milanese history, so much money was spent. A necessary expense, because it aims to implement a much needed technical revolution.
On the other hand, the salary cap, counting for the presence of Jose Sosa, who could soon sign with Trabzonspor, is amounted at about 120 million that may become 110 if the Argentine returns to Turkey. An important balance between the budget for signings and for wages, that according to Fassone, has allowed Milan to secure players of high quality level and salary, finally, proper for big team. Another important data were the fees paid to agents, which amount to 12 million euros, in full compliance with the federal rules of 5%.
Finally, the Achilles heel for the last years, the exit mercato. If we do not account for the 2009 and 2012 summers, where the club was forced to sell its top players (Kaka, Thiago Silva and Ibrahimovic), 2017 is the most profitable summer ever for sales. With the sale of Niang to Torino (loan with the obligation to buy), Milan has produced around 50 millions in revenue, another 12 millions could be added soon with the potential permanent signing of Bacca from Villarreal next summer. In addition, Sosa who is still expected to depart, could bring fresh money in Casa Milan. A summer of absolute record numbers.