AC Milan 3-1 Roma, player ratings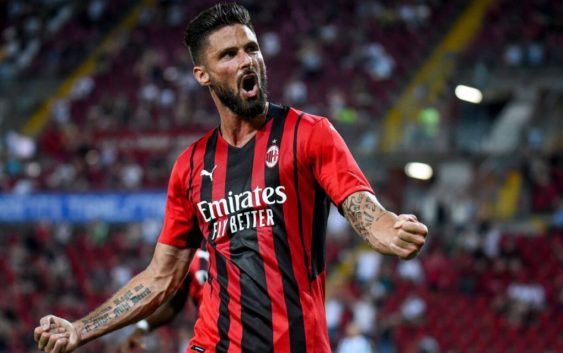 AC Milan secure a dominating victory against Roma despite the absence of ten players. Pioli against outclasses Mourinho.
Maignan 7: The French goalkeeper has returned in fine form after his wrist injury. Magic Mike did a couple of decisive saves that helped the Rossoneri keep the lead and at the same time transmitted confidence to his teammates.
Florenzi 6.5: Goof in defense, he presses very high and shows up regularly forward. Unlucky on the splendid free kick that nearly breaks on the crossbar.
Gabbia 6: The Italian defender suffers from the speed of Abraham and Zaniolo. He remains close to the goal more than his department colleagues. A tidy and a safe match.
Kalulu 6.5: Pierre his aggressive against Roma strikers. Plays very close on Abraham. Kalulu recovers many balls and does not suffer against his opponents despite a notable lack of experience.
Theo Hernandez 6.5: AC Milan get a penalty from his deflected shot that finds Abraham's hand. Tonight he made a very good appearances as the Rossoneri captain winning the applause of San Siro. Very much in the heart of the match as usual. In the second half he leads to the expulsion of Kardsdrop.
Tonali 7.5: Absolute master of the midfield, he wins many tackles and recovers an infinite number of balls. An imposing figure that scares the opponents. A dominant match from the Italian maestro.
Krunic 6: He does well as central midfielder even thought it's not his role. At his ease alongside Tonali, he is booked after a lost ball in the second half, when his performance drops significantly.
Bakayoko 6: A shy start to the match but then Bakayoko makes himself useful with a series of important interventions thanks to his physicality.
Saelemaekers 6.5: A diligent match from the Belgian winger who covers a lot of kilometers.
Leao 7.5: The Portuguese winger is back on the pitch and in scintillating form. Always present in attack, Leao scores the last goal of the match that seals AC Milan's victory. In the last minutes he wins a penalty that Ibra fails to transform in goal
Brahim Diaz 6.5: The Spaniard does a lot of dribbling and links well with Giroud. His physical condition seems definitely improved. Too bad that the crossbar stops him from scoring a great goal.
Messias 7.5: His presence from the first minute was a surprise with Pioli expected to deploy Leao from the start. Messias is always dangerous in attack. He often escapes the Roma defenders and finds the back of the net after a shot from Giroud.
Giroud 7: Dominating presence in the penalty area and outside, he plays a lot on the wings with his teammates adding up quality and strength. He often tries the shot scoring, crossing and hitting the post.
---
READ MORE: Tottenham propose sensational swap deal