3 Important players were offered to AC Milan in the last days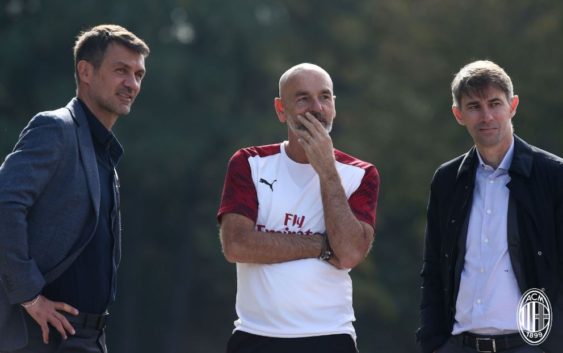 AC Milan had the chance to sign a couple of important names in the last hours of the mercato but they decided to bet on Junior Messias instead.
The summer transfer window is now officially over. AC Milan were the most active Italian club signing eleven players for the first team while only a few players departed. Nevertheless, the mercato was not without its controversies with many fans expecting a top signing for the attacking midfielder/right winger role.
In fact, until the very last hours of the mercato several important names were offered to the Rossoneri. Isco Alarcon is one of the big names that was offered to AC Milan on several occasion by Real Madrid and by his agents. The Spanish giants initially wanted 18 million for him but lowered their asking price drastically in the last days.
However, the problem was not the transfer fee but the player's contract demands. Isco currently earns around 7 million per season at Madrid and wanted the same figure from the Rossoneri. In addition, his agents had demanded a hefty commission too. Figures that Milan were not willing to offer for a nearly 30-year-old player. At the end, the Spanish attacking midfielder stayed with Los Blancos.
PSG's Pablo Sarabia was offered to AC Milan too. The attacking unit of the French club was overcrowded after Messi's arrival so a couple of players saw their play time reduced dramatically. The former Sevilla plays both as attacking midfielder and winger but Maldini and Massara were not convinced. The Spain international was not considered a valid alternative despite being available even on loan. He joined Sporting Lisbon until the end of the season.
Just like Isco, James Rodriguez was offered to AC Milan several times. His agent, Jorge Mendes, pushed to bring him in Italy but without success. The Rossoneri considered that James lacked the physical and athletic form that once made him a formidable player in attack. His hunger for fresh success was also put in doubt after having achieved great milestones with Real Madrid.
---
READ MORE: AC Milan end the mercato with 11 signings