Maldini and Elliott clashed about last summer signing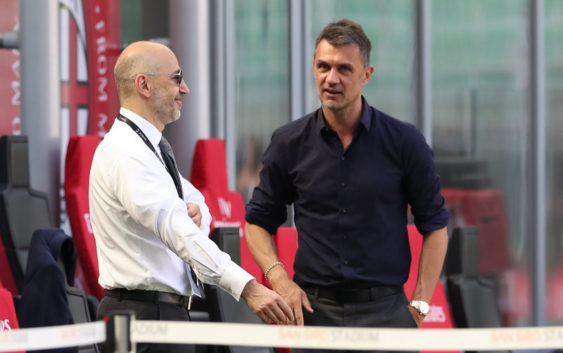 The signing of Junior Messias in the last day of the summer transfer window caused a clash inside AC Milan.
After a long time of search, and being liked with a big number of players, Milan had to settle for Junior Messias. A relative unknown name who did really well in his first season in Serie A but a signing that didn't have Elliott's backing.
Initially, Maldini and Massara believed that a top name would be available for a reasonable transfer fee near the end of the mercato. When they realized that a similar player to Calhanoglu was not available for purchase (Rodrigo De Paul and Luis Alberto were the two ideal targets) for different reasons, they changed their tactical approach.
Together with coach Pioli they decided to bet on Brahim Diaz, a pure trequartista rather than someone who could also play on the right wing. The Rossoneri gave Diaz the number 10 also as a sign of trust that he will play an important role this season. His back-up, or rather the player that will occupy both roles, as attacking midfielder and role, caused an internal battle at the club reports journalist Franco Ordine.
AC Milan signed Junior Messias from Crotone. Elliott would have preferred a young talent, an investment for the future. Maldini and Massara instead relied too much on their initial calculation that proved quite wrong. "You will see that at the end, in order to get rid of some high salaries, there will be opportunities on the mercato".
With the signing of Olivier Giroud, the American owners had already invested in a player over 30 and were very hesitant to bring another "old" player. Junior Messias is already 30 and not the "typical" player Elliot prefers. Nevertheless, Maldini managed to get a compromise fitting for all parties. Junior Messias arrives on loan so Milan will sign him permanently only if he manages to perform well.
---
READ MORE: AC Milan end the mercato with 11 signings