4 Signings: How to build a better AC Milan with just €75m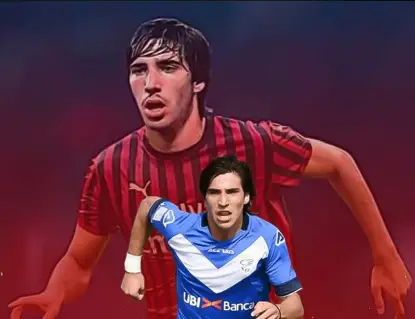 Even losing Donnarumma, AC Milan could build a better squad spending just €75 million to sign four players.
A new revolution is set to take place at Casa Milan in the summer. According to reports, Elliot has decided to invest €75 million to strengthen the Rossoneri squad when the upcoming transfer window opens. A budget of €75 million, in addition to the sales that will also be reinvested in new signings.
It may not seem a lot but 75 million could be enough to build a new and better Milan. Let's start from the number one issue. If Gigio Donnarumma doesn't renew his contract he will leave the Rossoneri thus a new goalkeeper is needed. Walter Benitez could be an ideal solution for many reasons. The 27-year-old goalkeeper is part of the Argentine national team and has done really well in France playing with Nice. In addition, Walter Benitez shortly becomes a free agent. A reliable goalkeeper and a client of Mino Raiola whose business is closely tied with Milan.
In defence the priority is to sign a very good centre back to partner with captain Romagnoli. Marseille's defender Boubacar Kamara should be a top name on the list of targets. The 20-year-old centre back has been a regular starter since last year but this season he has cemented his role as one of Marseille's best players. Kamara is rated at 30 million but Marseille is in a desperate need to sell. The Coronavirus outbreak has made Marseille's situation worse and Kamara could be a real bargain at 20-25 million euros.
In midfield AC Milan should not spare a single cent for Sandro Tonali. The Rossoneri must pay the 40 million fee with no doubts. The contract of the 19-year-old playmaker expires in one year and Brescia are aware they can't keep him any longer. Young, talented and Italian, Toanli is already one of the best midfielders in the league and his combination with Ismael Bennacer in the heart of the midfield  could be exactly what AC Milan need to finally break into the top 4.
Another important void to fill is the role of right winger and Krepin Diatta could be the perfect solution. No matter if Milan's coach for next season is Pioli o Rangnick, Diatta with his movements would be a key figure with both. The value of the 21-year-old Club Brugge winger is 20 million and a host of English clubs are following him.
So, even losing Donnarumma, AC Milan could build a very good side with just 75-80 million spent. Four signings that would be extremely useful regardless on who will be the new coach of Milan. The money that the could would earn from player sales could later be invested to sign a top striker depending on the situation of Zlatan Ibrahimovic.
---
READ MORE: Transfer update on Ibrahimovic and Tonali