Empoli president claims Milan target is better than Bennacer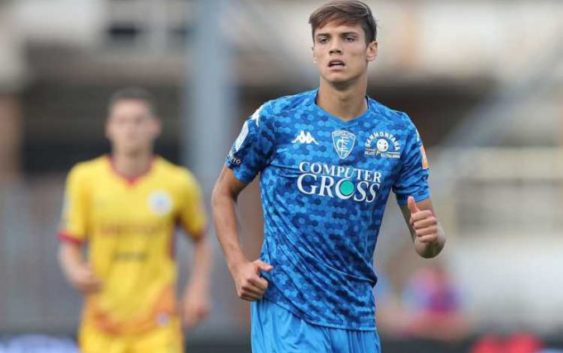 AC Milan are interested in Italian prodigy Samuele Ricci, a midfielder that Empoli president describes as better than Bennacer.
Empoli prodigy Samuele Ricci is the latest 'Made in Italy' talent that ended up on the orbit of the Rossoneri. Born in 2001 and part of Italy Under-19, Ricci is a quick and effective midfielder with defensive attitudes. This season the 18-year-old has made 21 appearances with Empoli in Serie B.
Fabrizio Corsi talked about AC Milan's interest and the player's characteristic in an interview with Tuttosport. For the president of Empoli, Samuele Ricci is ready for a big leap forward: "Yes, I think he is ready. Because he has a great gift, which is mental strength. If he makes a mistake, he doesn't hide. He immediately bonces back and stays in the game. This is a signal of great personality and not suffering the pressure in difficult situations. I consider him on the level of Bennacer and Traore, who are doing very well in Serie A".
In fact, according to Empoli president, the 18-year-old midfielder is even better than Ismael Bennacer who has already become a beacon in AC Milan's midfield. "Ricci has a superior engine for me. He has a beautiful physical structure that can still be improved. He is an excellent athlete, there is ample room for growth. Tactically, the coach sees him as a man in front of the defense, but he can also play comfortably as central midfielder. The boy is smart. And he is predestined for greatness".
Regarding AC Milan, at the moment there is only an exploratory phase as reported by the president. No real contacts, much less an ongoing negotiation: "I'm not surprised by the interest in him. They have have not asked us to buy Samuele Ricci, it is good to specify it, but there have been many testimonies of high esteem by all the big Italian clubs. But beyond appreciation, it's not the time to think about these things".
Last summer two Empoli players joined AC Milan. Corsi, in this regard, says he is very enthusiastic for Bennacer: "He is doing very well and I am sure he will be able to continue improving, because Ismael has the talent and quality to become a great player in that role". That hasn't been the case for Rude Krunic: "Rade was unlucky because of injuries, but when he replaced Kessie, I saw him do well. I wish him to do better next year".
---
READ MORE: The 5 most likely successors of Donnarumma