5 Things we learned after Cagliari vs AC Milan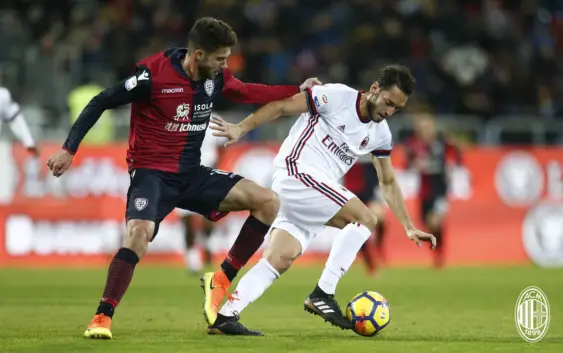 T
he team have still plenty of room for improvement and a lot to continue working on but yesterday's match was an important step forward for AC Milan.
JUST LIKE IN THE REVERSE FIXTURES
Six points won against Crotone and Cagliari. Just like in Matchday 1 and 2. After these initial games, the international break came as well as all the problems AC Milan faced during most of the first half of the season, starting in Rome against SS Lazio. On Sunday, the Biancocelesti –unbeaten in their last 7 matches– will be at San Siro but this time, the Rossoneri seem to be stronger than in the reverse fixture, from an individual and a collective standpoint.
FINISHING
The fact that Cragno was Cagliari's best player on the pitch, making brilliant saves in several occasions, and that AC Milan constantly stepped into their opponents' area, means that the Red and Blacks' offensive intensity is increasing. Paradoxically, the Rossoneri were sharper in the first half, when Cagliari played more defensively, than in the second half when they failed to finish at least three very dangerous counter-attacks
COLLECTIVE VICTORY
AC Milan played as a team, attacked and defended as one, and did positive and less positive things, always, as a team. This is definitely one of the most interesting things shown by the Rossoneri in the match against Cagliari. There is still plenty of room for improvement regarding the individuals and their game. However, it's important to consider the fact that AC Milan are a very young team, with a group of players who are destined to improve.
THE TEAM'S BALANCE
The Red and Blacks managed to play quality football during the end of the first half and the beginning of the second spell. Then, when it came to holding Cagliari's attacks, AC Milan managed to do so without getting nervous and without succumbing to the pressure.  
THE COMEBACK
This was the first time in this campaign that we produced a comeback. After every break this season, AC Milan had always lost. On the other hand, Cagliari had played very good games against AS Rome, Atalanta and Juventus; yet, the Rossoneri managed to repeat what they had done for the last time in Frosinone in December 2015: conceded a goal, equalised and won producing a valuable comeback.
---
---