A nightmare come true. Fassone-Mirabelli, now what?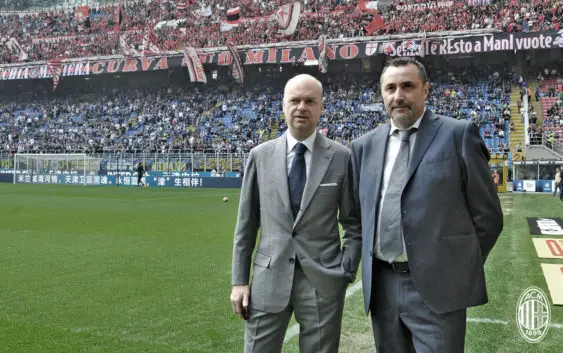 The nightmare has become reality. The foretold, predicted and wished by all those who act and operate outside the AC Milan environment has come true. The Rossoneri team entered in history for having awarded the first Serie A point to Benevento, thanks to the 2-2 goal scored by Alberto Brignoli, the first goalkeeper to score a goal against the red and blacks in the more than one hundred years of Milan history.
What happened at the Vigorito Stadium is a shame for the red and black jersey and it is the certification that the choices made last summer on the market have been wrong. Certainly there are episodes such as the lack of expulsion of Cataldi and the one, unjustly given to Alessio Romagnoli. But what makes everyone angry is the way in which the players wearing the AC Milan jersey have allowed a team like Benevento, which in Serie A is a sparring partners to all, to take the first historical point.
There is something to be ashamed of what happened today and reflections must be made about who built this team, that match after match, is going worse and worse. And now Marco Fassone and Massimiliano Mirabelli go to the witness stand, in front of everyone, because now that that Montella is out of the way, there is no one behind which to hide.
---
---