Gazzetta: AC Milan 1-0 Sampdoria, player ratings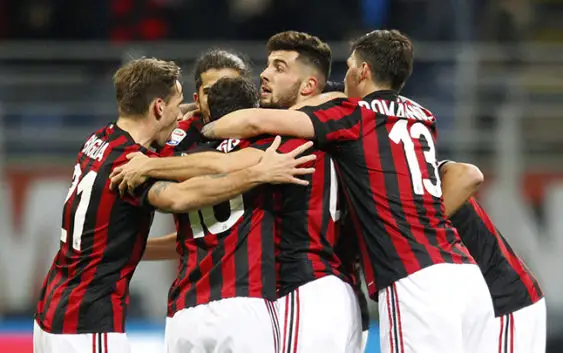 The team performance and that of the individuals now go hand in hand. The more AC Milan continue to make results and improve their game, the more individual players grow and improve their performance on the pitch.
Yesterday in the league, against Sampdoria, the maturity exam was passed not only by AC Milan as a team, but by its players in general. Almost all of the Rossoneri excelled securing yet another precious victory in Seire A. But there were moments of fog on which Mr. Gattuso will have to work.
As usual, here are ratings by La Gazzetta dello Sport regarding yesterday's match. Many AC Milan players receive praise for their conduct, starting with the best of the match Hakan Calhanoglu, awarded a 7.5 ratings. The Turkish winger is accompanied by the match-winner Giacomo Bonaventura, also unstoppable by Sampdoria defenders. Praise also for other excellent performers: Calabria that has never turned off the engine, an excellent Biglia now master of the midfield and also Suso (all 7), starting slow but quickly at his usual level.
Unusual the deployment of Montolivo as inside-right, but the former captain deserves an encouraging 6.5 for the mature and rhythmic outing. Positive game also by Andre Silva (6,5), while Cutrone takes a break and is satisfied with a 6 rating. Another flop for Ricardo Rodriguez (5,5) on the league: the left full-back is not experiencing a good period and his miss of the penalty affects his rating.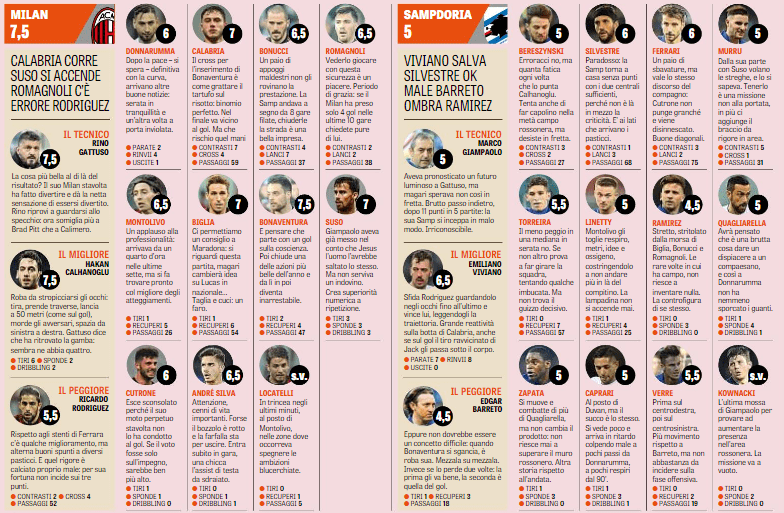 ---
---