AC Milan to sacrifice two players for Atletico Madrid star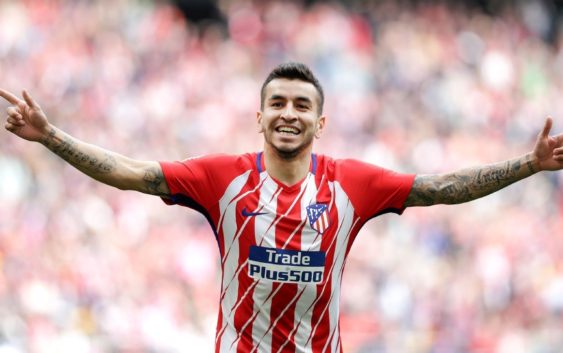 AC Milan are considering Argentine striker Angel Correa for the attack but Atletico Madrid's asking price is a very high.
MILAN TRANSFER NEWS – Angel Correa is the new name AC Milan are considering for the attack. As reported by La Gazzetta dello Sport, Atletico Madrid's Argentine striker, apparently about to leave the Colchoneros, is the Rossoneri's new transfer target for an offensive super tandem with Krzysztof Piatek.
Atletico Madrid value the 24-year-old Correa at 55 million euros and such an costly signing could be financed with two important sales. Namely those of Andre Silva and Patrick Cutrone, respectively in the sights of Monaco and Wolverhampton.
Atletico Madrid name Angel Correa price tag
However, this is not the only obstacle. Rather, reveals La Gazzetta, in parallel there is also the iron will of the Spanish club intending not to deprive itself of the player. Thus, beyond the hefty price tag, deemed too high by AC Milan, the Spaniards' desire to keep the Argentine striker who has a contract until 2024 could be difficult to overcome. Last year, Atletico Madrid rejected a 48 million euros bid from Barcelona.
Despite the many hurdles AC Milan are determined to try and bring Angel Correa at San Siro. The two clubs have already made first contacts. The Argentina press reports that Correa wants to change club after five years in the Spanish capital.
Milan, important offers for Cutrone and Andre Silva
Meanwhile, AC Milan must decide the future of Cutrone and Andre Silva. It was obvious that one between the two would be sold this summer but hardly anyone would have imagined that both could leave. La Gazzetta assures that this scenario is absolutely plausible. Wolverhampton are very interested in Cutrone and are reportedly willing to meet AC Milan's 25-30 million euros asking price. While for Andre Silva, Monaco could offer a similar figure that fluctuates between 25 and 30 million.
---
Read here Second richest person in the world wants to buy AC Milan
---
Read here Lyon lower asking price for Memphis Depay