AC Milan breaking records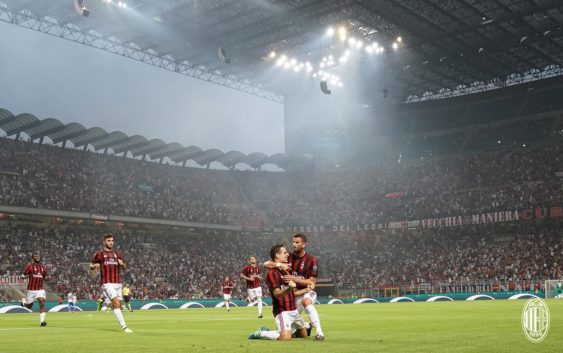 AC Milan and the fans have found the enthusiasm of the glory old days. The rossoneri fans flooded San Siro in the first official match of the season. The same happened on TV.
A new era in AC Milan's history has begun. The arrival of Yonghong Li accompanied by Marco Fassone and Massimiliano Mirabelli, the unprecedented transfer campaign and not only, have brought enthusiasm among the rossoneri fans, who decided to fill San Siro for the Europa League preliminaries return challenge against CSU Craiova.
65,763 attendants were present in San Siro, making the match against Craiova the third most viewed match in August, in club's history. A match that brought a profit of 2,03 million euros. This is an absolute record for the competition, overtaking Borussia Dortmund vs Wolfsberg played on 6 August 2015, a match that reached 65,190 attendants. As reported by Calcio & Finanza, the game failed to enter the top five of the most viewed Europa League matches by a hair. In fifth place, in fact, there is Manchester United vs Ajax in 2012 with 67,328 attendants.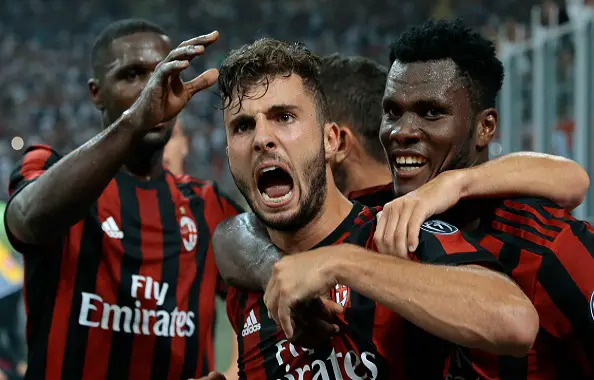 Those who could not attend AC Milan vs Craiova at San Siro had to settle for the dear and old TV. The game, which aired on Canale 5, was viewed by 3,158,000 spectators with a 17.21% share. This numbers allowed the match to be the most watched event of the evening in Italy.