AC Milan chasing Cagliari's jewel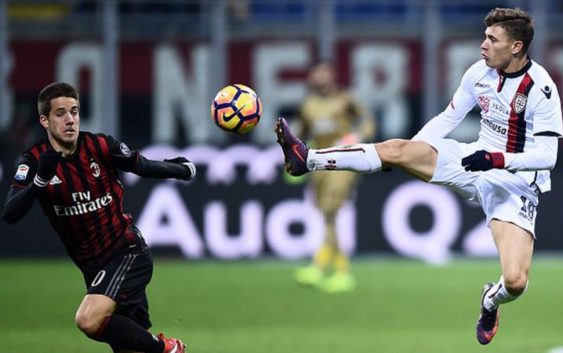 Despite the many arrivals this summer, Milan's management still plans to use the January transfer window to further reinforce the team.
International purchases, even very expensive, but always Italian soul, if possible rossonero. The new AC Milan is born respecting a traditional line of the past, a mix of foreign quality and purely national pride.
That is why sports director Massimiliano Mirabelli, in addition to having followed and hired many renowned international players in Europe and around the world, has not disdained even some domestic purchases, such as Andrea Conti from Atalanta for example, a young full back of a guaranteed future or Franck Kessie, Ivory born but purely Italian.
In this regard the new name for AC Milan's next calciomercato comes from Sardinia and is a talent against whom the rossoneri have already played in the first days of Sere A. We are talking about Nicolo Barella, 20 year old ductile midfielder from Cagliari, who is getting rave reviews for his appearances. Already last year Barella had gained space in the formation of Massimo Rastelli, but this season he seems to be an untouchable pillar of the first eleven, both as central midfield and as trequartista behind the two strikers in the 4-3-1-2 typical module of Cagliari.
Mirabelli follows Barella closely, as reported by Calciomercato.com, always monitoring this kind of opportunities, although the price of the twenty year old starlet is in sharp rise, like his performances. However, attention to competitors: Juventus seems equally interested, Roma until last year were close to singing him and then let him mature at Cagliari for another season. It is now up to the rossoneri to make the first move and with the January transfer session behind the curtain is not to be ruled out a concrete attempt from Milan that could wait for the Winter window to complete its median department, to date a little too short.