AC Milan contact Donnarumma's successor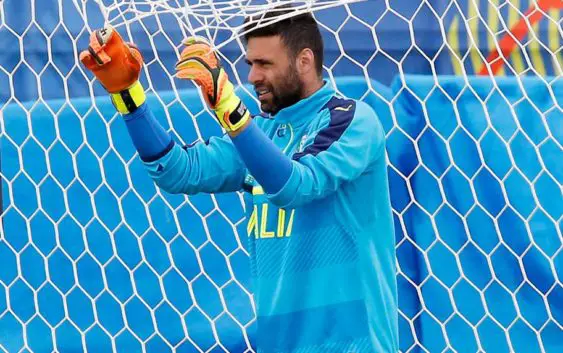 With Gianluigi Donnarumma yet to sign a contract extension, AC Milan have started to look around for his replacement.
Gianluigi Donnarumma's future at Milan is uncertain. His contract expires in June 2021 and renewal talks have not started yet. Finding an agreement with Mino Raiola is not easy. The infamous agent has repeatedly criticized Milan owners Elliott and in general the Rossoneri project, to which he believes little. Gigio's desire will make the difference but the young goalkeeper already earns a very high salary of 6 million euros per year and it will be necessary to see if Ivan Gazidis will grant an increase.
Many clubs are in line to land Donnarumma when the summer transfer window opens. His season so far has been positive and the 21-year-old is one of the best players in Italy. If Milan were to sell Donnarumma, the club would make a full capital gain that would help the club's financial accounts. However, the loss of Gigio would represent a very negative sign for the future of the club.
Considering the situation, AC Milan have already started to think of Donanrumma's successor. According to Tuttosport, AC Milan is on the trail of Salvatore Sirigu. The goalkeeper of Torino has done really well in recent seasons and is part of the Italian national team led by Roberto Mancini.
Sirigu is not happy at Torino due to the poor performance of the Granata this year and unfulfilled promises regarding the transfer campaign. He is seriously considering leaving in the summer. Tuttosport reports that Milan have contacted his agent over a future transfer.
Torino will try to convince him to stay but their attempt will likely be useless. AC Milan and Napoli are two most interested clubs in the 33-year-old Italian goalkeeper. Sirigu's contract expires in June 2022 but, considering his age, Torino cannot ask for too much money.
---
READ MORE: Arnault to buy AC Milan and lure Messi for €300m