Daniel Maldini leaves AC Milan to join Spezia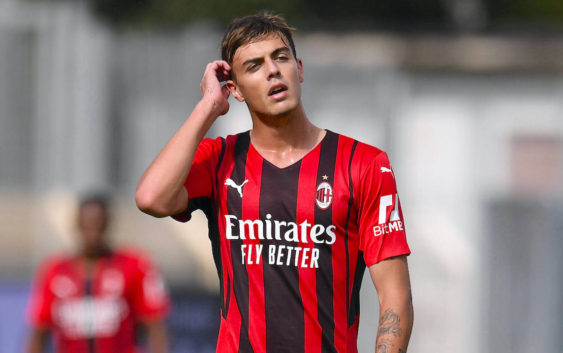 AC Milan have completed the transfer of 
Daniel Maldini. The talented attacking midfielder will join Spezia.
Something unprecedented in world football happened two years ago. On 2 February 202o, Daniel Maldini made his official debut with the AC Milan squad. The young attacking midfielder thus became the third generation of the Maldini family to dress the iconic Red and Black jersey.
Unlike his father and grandfather who were defenders, Daniel Maldini is a much more attacking-minded player. The 20-year-old is an elegant midfielder with a keen eye for goal. His standout performances with the Primavera squad helped him join the first team in a short time but it's been difficult for such a young player to break into Stefano Pioli's eleven.
Last season Daniel made 13 appearances for a total of 239 minutes on the pitch. The young Maldini managed to score one goal in the 1-2 victory over Spezia that ultimately proved crucial in the Scudetto race. However, chances for Daniel are expected to be even more limited next season with the potential arrival of Charles De Ketelaere.
That's why the 20-year-old has decided to leave in order to play more regular football elsewhere. Spezia did not mark only Daniel's first professional goal but also his next club. Spezia and AC Milan have reached a total agreement for the transfer of Daniel Maldini. His agent Giuseppe Riso was at Casa Milan a few days ago to discuss the final details of the agreement.
Daniel Maldini will join Spezia on a dry loan move. Spezia will not have an option to make the transfer permanent. That was the decisive factor in the race for Maldini's services because another interested club, Hellas Verona, insisting to have such a clause. Daniel underwent medical exams at Val di Magra and has already said farewell to his AC Milan teammates. At Spezia he finds Mattia Caldara, another Rossoneri player who moved on loan. Spezia coach Luca Gotti is one of the main sponsor of Daniel's transfer. 
ɪ ᴀᴍ ᴅᴀɴɪᴇʟ, ɪ ᴀᴍ ᴍᴀʟᴅɪɴɪ pic.twitter.com/I0rpa7fwAY

— Spezia Calcio (@acspezia) July 29, 2022
Spezia announced the arrival of Daneil Maldini with a video on Twitter while the Rossoneri wished him success for the upcoming season through an official statement. "AC Milan can confirm that Daniel Maldini has joined Spezia Calcio on loan. The Club wishes Daniel all the best for the coming season".
---
READ MORE: AC Milan to make 3 new signings