AC Milan decide the future of Alexis Saelemaekers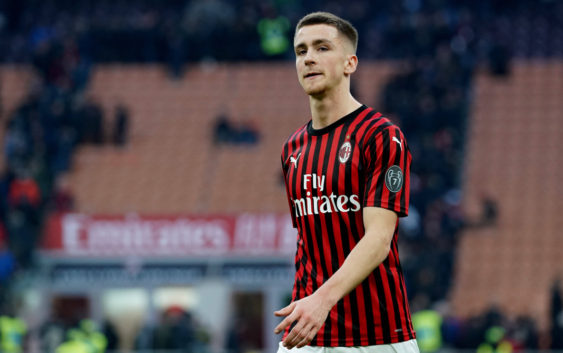 AC Milan signed Alexis Saelemaekers on loan from Anderlech in January but have the option to make his stay permanent.
Only three league appearances as a substitute but also a lot of running and generosity. Alexis Saelemaekers has already made a name for himself at Milan. The Belgian talent arrived in January, somewhat surprisingly, on loan from Anderlecht. AC Milan have the option to sign the 20-year-0ld right midfielder on a permanent deal at the end of the season.
The Serie a stop, due to the Coronavirus effect on all European football, has raised questions on the future of Saelemaekers, who may not have enough time to prove his worth in Italy.
There are no automatic clauses on the contract of Saelemaekers regarding his play time. His future will depend only on AC Milan and the technical evaluations of the club.
But according to the Belgian press, more precisely the DH newspaper (via MilanLive.it), the future of Alexis is not in doubt. AC Milan will purchase Saelemaekers at the end of the season. The Belgium U-21 midfielder has convinced the Rossoneri with his performances, technical skills and commitment.
AC Milan have already spent 3.5 million euros for the loan and will have to pay another 3.5 million in order to buy the former Anderlecht. An operation of €7 million in total that the Milan managers seem willing to carry out.
---
READ MORE: Rangnick's top transfer target for Milan