AC Milan Directors Want Mika Godts on the Team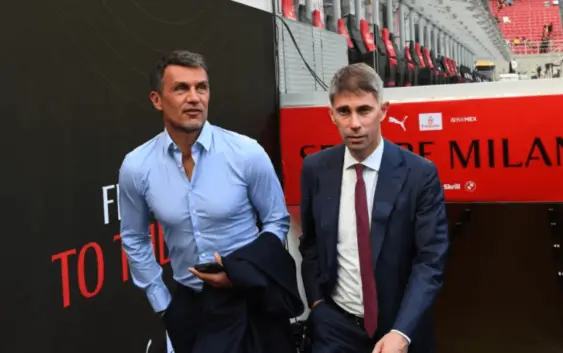 AC Milan, one of the most successful football clubs based in Italy, is on the hunt for new talent for their team. The directors have a new name in mind: Mike Godts. He recently transitioned from the youth leagues into the national leagues and has shown the world his valuable skills as a FIFA player.
Who is Mike Godts? What is the AC Milan transfer deal that the directors are trying to attempt? Who else is attempting to transfer to AC Milan this year? Let's find out.
If the potential of Mika Godts having the potential to go to AC Milan doesn't excite you enough, log on to online slots Casino777 and spend some time playing your favorite casino games.
Who is Mika Godts?
Mike Godts is a 17-year-old FIFA player born in Leuven, Belgium on June 7, 2005. He currently plays for the Jong Genk club as a left winger and primarily uses his right foot to pass the ball. Godts' current contract with the team expires on June 30, 2023, and he is not looking for a contract extension with them. His last contract extension was on August 14, 2020.
Standing at 176 centimeters in height, the highest market value he has ever achieved as a FIFA player is €800k. Besides being a left winger, Godts also acts as an attacking midfielder and a central midfielder when needed.
During his national career, he debuted on the #11 team, Belgium U17, on October 6, 2021. His first time with the #18 team, BelgiumU15 was back on March 5, 2020. He was on two youth teams in Belgium for a couple of years before joining Jong Genk on July 1, 2022.
What is the Transfer Plan?
Paolo Maldini, one of the AC Milan directors, is attempting to strike a deal with Godts' agent to do a free transfer for him once his contract expires at the end of June. Alongside Frederic Massara, the other AC Milan director, they were exploring new names to add to their transfer list for the coming year and came across Mika Godts.
Out of his 17 appearances in the Challenger Pro League for the 2022-2023 season, Godts has scored six goals and an assist. He only accumulated two yellow cards. These astounding performance statistics are the main reason for AC Milan's interest in doing a free transfer for Godts to their team.
Mike Godts' Recent Performance
Out of all his 17 appearances for this season, he has been featured in the start eleven 100% of the time. This means that the Jong Genk team considers him a valuable player as well.
His most recent game took place on December 9, 2022, when his team went against Club NXT. While the result was a loss with the score being 1-2, Mike Godts was the player that successfully scored the goal for Jong Genk during that game.
Who Else is Trying to Transfer to AC Milan?
Franck Kessie's agent has been trying to reach Paolo Maldini to strike a transfer deal to take Kessie back on the team in the summer. Kessie originally moved on via a free transfer to Blaugrana last summer and now wants to return to AC Milan.
Unfortunately, Maldini refused Kessie's agent's request for a transfer back to AC Milan a few months ago. Now, it seems like he has refused the agent's proposal yet again.
Final Thoughts
Will Mika Godts transfer to the AC Milan team and bring them to successful greatness this summer? Is Franck Kessie going to finally get his return to AC Milan approved or will Maldini continue to refuse him to transfer back? Keep in the loop as AC Milan Info updates you on the latest news!