SD explains why AC Milan have made the best transfer business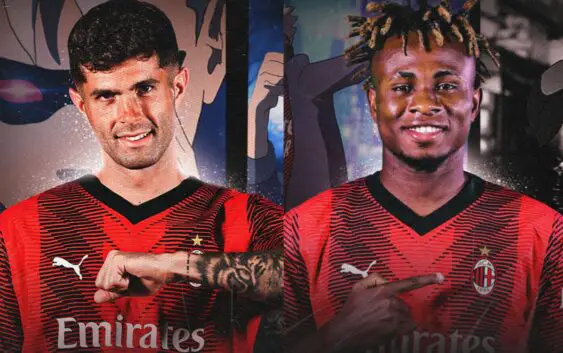 AC Milan have made the most signings this summer but former sporting Rino Foschi is confident they have made also the best ones.
AC Milan have been tireless this summer on the transfer market. The Italians have brought in eight players for the first team and they still have a couple of positions to fill in. Marco Sportiello will serve as Mike Maignan's back up for next season, the midfield has been revamped with Reijnders, Loftus-Cheek and Musah while Pulisic, Romero, Chukwueze and Okafor must provide the goals in attack.
There is no doubt that AC Milan have been the most active team on the market but sporting director Rino Foschi claims that the Rossoneri have also been the best. The experienced sporting director of many Italian clubs considers AC Milan signings superior to the transfer business other Serie A clubs have conducted.
"I'm going off balance: so far, Milan is the team that has made the best mercato campaign than all the other clubs. Do you know why? Because you can see that there is a clear project behind these signings. They have rejuvenated the squad and signed young and promising players to rely on. The criticisms of last season helped the Rossoneri in this regard. There is a risk that some players might not adapt immediately but that's a risk any big club has to take. Milan have made a revolution. To get to the top, it will take at least a transitional season", said Foschi.
The only considerable exit this summer has been that of Sandro Tonali who joined Newcastle for a record €80 million fee. The management has used that money to strengthen every other of the squad with particular attention paid to the attack. For many years the right wing has been AC Milan's weak spot but that is expected to change with the arrival of Christian Pulisic and Samuel Chukwueze.
Despite Pulisic's notable physical issues in England, the Rossoneri are confident he will be able to revive his career in Italy. At the same time Milan have high expectations for Samuel Chukwueze. The former Villarreal right winger is the most expensive summer purchase of AC Milan and hopefully will be able to do on the right what Rafael Leao does regularly on the left winger.
---
READ MORE: AC Milan have signed the new Kvaratskhelia